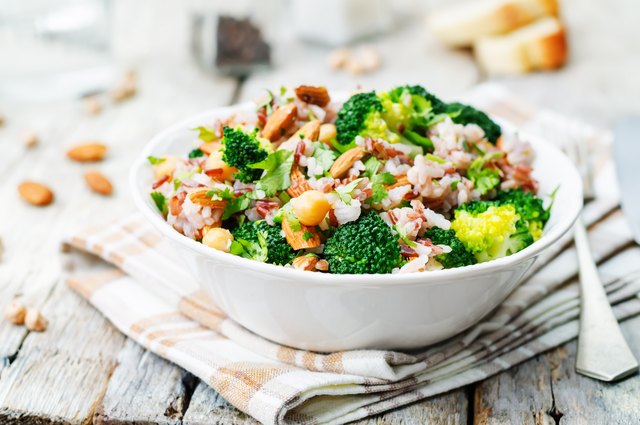 Foods that both vegans and vegetarians eat overlap more than they differ, with an abundance of fruits, vegetables, whole grains and soy products. Keep the same herbs, spices, baking ingredients and produce on hand as you would for meat-eaters, supplementing it with some vegan and vegetarian essentials.
Vegan and vegetarian grocery shopping lists are similar too. Once you stock your noncarnivorous kitchen, you'll cook the same as you always did.
An ample supply of canned goods and dried foods makes throwing together dinner on a busy weeknight a quick and relatively mindless task -- think pasta with beans. Keep an array of staples on hand and develop a list of favorite recipes using those ingredients.
Most vegetarians are happy to eat vegan versions of most foods, but they also want certain provisions of their own.