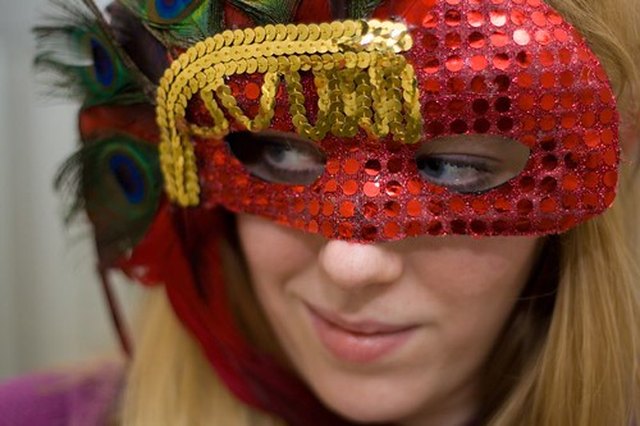 Sequins are disk-shaped beads that are typically made of plastic and used to adorn clothing, accessories and costumes.
Coins
Sequins originated in Middle Eastern and Mediterranean countries as coins, which were affixed to women's garments as a symbol of wealth and status. The origin for the word "sequin" comes from the Arabic word "sikka," for "coin."
Shaped Sequins
Sequins come in many shapes, from the typical circle to stars, flowers, snowflakes, octagons, hexagons and the like. Most of these are made to be attached to fabric from the edge or middle of the sequin.
Paillettes
Paillettes are larger, round sequins with a hole in the top, so they may be attached in a way that allows them to dangle from the piece. Paillettes are commonly seen on special-occasion clothing and purses.
Cup Sequins
Cup sequins are usually round, and, unlike the common flat sequined bead, have a faceted surface and a concave, bowl-like shape that helps reflect and catch light.
Sequined Fabric
Ready-made sequined material can be found at most craft or fabric stores. Gossamer, lurex, tulle and fringe can be made with flat sequins sewn in. Many of these pieces feature sequins in straight or wavy patterns, or on stretchy elastic.
References