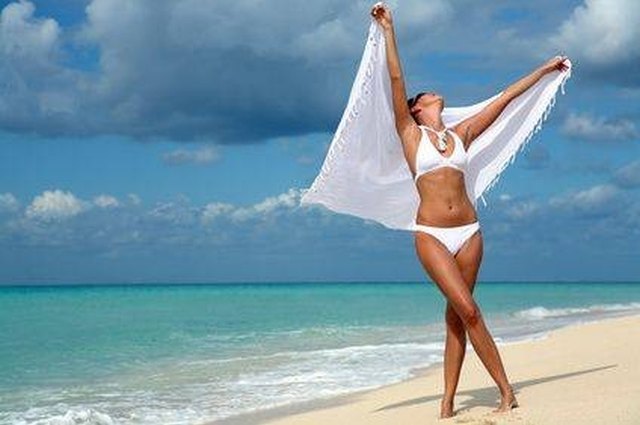 Christian Wheatley - Fotolia.com
While sarongs seem simple, they are anything but boring. Sarongs are made from colorful, vibrant fabric and are a very popular fashion accessory due to their versatility and style. There are many different uses for sarongs; they are suitable for any body type and are comfortable to wear.
Hold the sarong up to yourself and fold the sarong width-wise so that it is as long as you want your shirt to be.
Place the sarong around yourself by holding onto each end of it and pulling it across your upper back. Make sure that the sarong is centered across your back.
Grasp the ends and tie them across the center of your chest. Pull the knot to make sure it is secure.
Pull the ends up and throw them over the back of your shoulders.
Tie the loose ends behind your neck in a tight knot. Let the tails fall down your back.
Tip
This sarong top can be worn alone as a shirt or also as a cover over a swim suit.