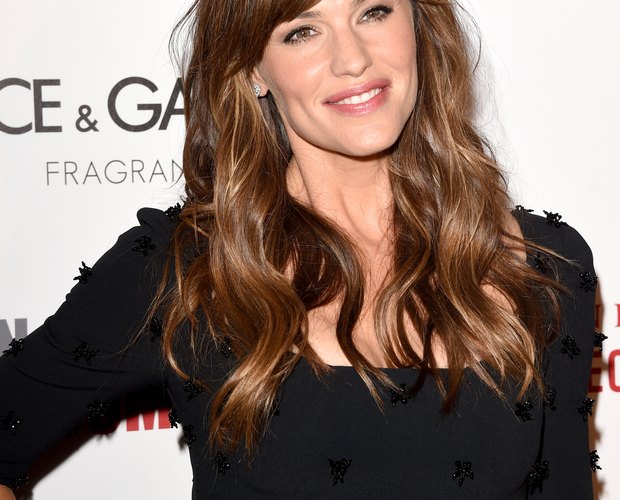 Jason Merritt/Getty Images Entertainment/Getty Images
Celebs ranging from the mysterious Kristen Stewart to the ruggedly handsome Daniel Craig pull of prominent ears with flying colors. This feature not only lends your visage some distinction, it gives the face a youthful affect that has the potential to pop. Style, however, is all about options; if you'd rather downplay your ears, simply tweaking your hairstyle, jewelry or head wear offers you a whole lot of flexibility for defining your own vibe.
All in the Hair
Few style factors determine the way your ears are perceived more than your haircut. Styles with long, side-swept bangs cover the ears and draw attention to the eyes and cheekbones, as do the symmetrical framing bangs seen on the classic bob. In general, layered styles divert with texture, helping ears that stick out blend in. Don't fear the layered, mid-length pixie; with bangs that transition into longer side layers, an edgy pixie puts the focus on the center of the face.
Ear-Friendly Earrings and Makeup
While small earrings may seem like a natural choice if you're trying to draw attention from the ears, tiny studs can actually make the surrounding lobes look larger. Instead, opt for hoop styles or danging earrings, which draw the eye downward away from the ears. Stick with lightweight jewelry, however, as heavy earrings elongate the lobes over time. If you use foundation on your face, you might create a contrast that makes your ears stand out. Instead, give your face a seamless look by also applying the base foundation you use on your face to your ears. This trick works especially well for minimizing ear size on film.
Headwear Tips
Loose sock caps worn low on the head not only make for a carefree look, they instantly make ears a non-issue. Jersey-knit caps work well for warm weather, while wool hats keep your eyes tucked away and warm. For either type, let your bangs peek out to put the focus on your eyes. For a flowing, elegant look with a slightly gypsy edge, go for a lightweight head wrap, or choose a Rosie the Riveter-style scarf to make a retro statement. Tie these accessories so that the bottom edge of the fabric covers the top of the ears, smoothing them down toward the sides of your head.
For Men
If you're a man with prominent ears, stray from well-structured, close-cropped or high-and-tight hairstyles in favor of something with a bit more texture and length. Messy styles or those with layers around the sides of the head make the ears look smaller, as can a connecting beard. Steer clear of baseball caps, opting instead for a loose sock cap or, for a sleek and classically masculine look, a tightly knit beanie that covers the top tips of your ears.