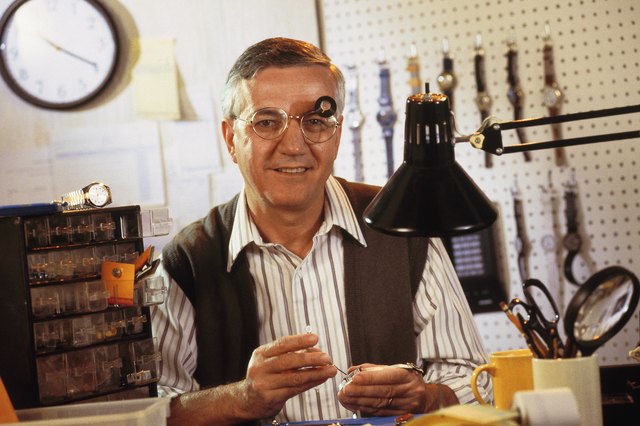 Comstock/Comstock/Getty Images
Movado is a Swiss watch company founded in 1881. Movado watches belong to the Movado Group, which also sells Coach, ESQ Swiss, Ebel, and Concord watches, to name a few. A majority of Movado watches are quartz, which means they are battery-operated, but some have an automatic movement, which means they self-wind with the natural movement of your wrist. Knowing the model number is necessary when ordering parts or doing maintenance.
Turn the watch face down so you are looking at the back of the watch case.
Locate the two sets of numbers on the back of the case. You will see "MOVADO Swiss Made" at the top and the numbers will be toward the bottom.
The top number is the model number. On most new Movado watches, the model number will begin with 260 or 06.