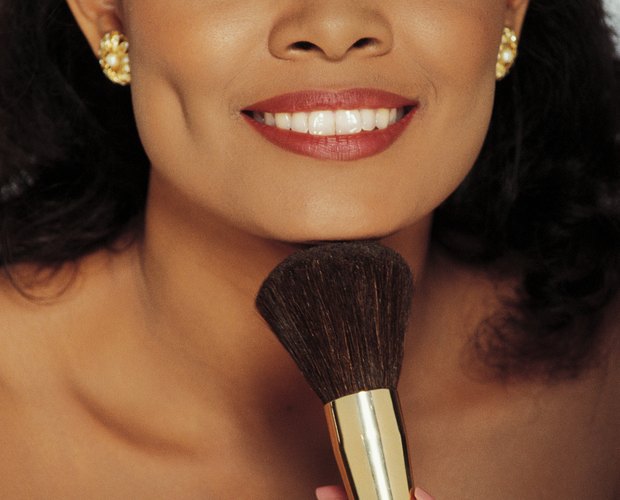 Comstock/Comstock/Getty Images
There are many instances in which you may find yourself needing to apply makeup to your neck and chest. You may have a dance performance or acting role that requires you to wear makeup in these regions, or perhaps you are prone to breakouts and blemishes in these areas and you wish to cover them up. Applying makeup to your neck can also create the appearance of a long, slender, elegant neck.
Apply a light layer of mineral-based foundation to your chest and neck area. Mineral makeup has several advantages: it does not drip or smear on your clothes; it creates a flawless looking airbrushed effect and it usually contains sunscreen.
Use a short, thick brush to apply the makeup to your neck and chest. Many mineral makeups will come with this style of brush. This type of brush is necessary for pressing the minerals into your skin.
Add a bronzer, if you desire. Some people prefer to stick with a skin-toned foundation so that their neck and chest match the shade of their face.
Apply a small touch of makeup that contains sheen just above each collarbone. Pick a shade that matches your natural skin color. This subtle addition will give an added luminous appearance.
References