Overview
It's not often that a generation gets its own hue, but millennial pink is cropping up everywhere. The shade that falls somewhere between peach and baby pink is popular for good reason, according to fashion experts.
"The dusty and mysterious pink evokes feelings of love, contentment and nostalgia," said Rayne Parvis, a Los Angeles-based certified style coach and author of "The Ultimate Guide to Style." It's also a more confident color than Barbie pink, she said, which makes it a fine pick for activewear.
1. Athletic Jackets
Whether you're going for a jog on a cool morning or want to stay comfortable until you've warmed up at the ice-cold gym, most every fitness fan can benefit from an athletic jacket. You may as well go for a style and color you adore. "Throwing on a millennial pink jacket over your grey or black workout gear will give you an instant chicness," said Parvis.
gpointstudio/iStock/GettyImages
2. Gym Bags and Totes
Ali Levine, a celebrity wardrobe stylist in Los Angeles, feels millennial pink ties in with the "girl boss factor," exuding edge and empowerment. Swapping out your usual gym bag for a pink tote may just bolster these effects. "Your tote you carry should always make a statement," Levine said. "So many designers are making their bags in this color, from cheap and chic to our higher-end designers."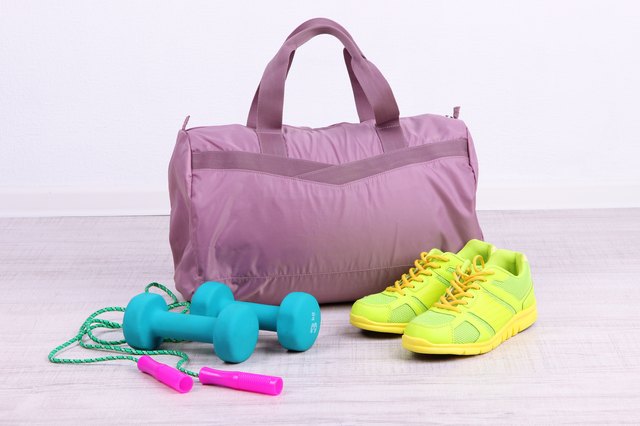 belchonock/iStock/GettyImages
3. Sports Bras
Sports bras can do more than keep your chest secure as you work out or run errands. They provide a prime opportunity for incorporating trendy tones like millennial pink, especially when worn under a loose tank, camisole or sheer workout top. "With bralettes and peekaboo lingerie becoming part of our everyday style," said Parvis, "a sports bra is a subtle way to add a pop of pink."
jeffwqc/iStock/GettyImages
4. Fitness Trackers
Wearable fitness trackers seem to be as popular as millennial pink itself. From 2010 to 2015 in the U.S., Fitbit sales increased from just over $5 million to more than $1.8 billion. In addition to tracking your physical activity, the bands have become fashion accessories. Go with a solid tone or a splashier design with pink accents.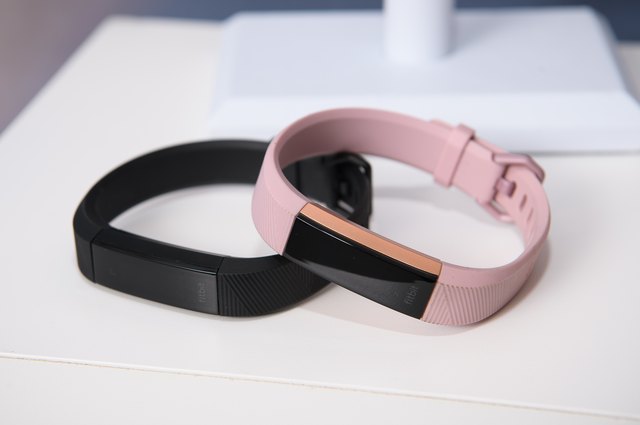 Dave Kotinsky/Getty Images Entertainment/GettyImages
5. Oversize Sweatshirts
Sometimes layers are everything, especially when you want to be prepared for any kind of weather. While oversize sweatshirts can look a bit lackadaisical, millennial pink can help change that, according to Parvis. "You can get away with wearing a comfy oversize sweatshirt that becomes your live-in favorite if it's in a trendy color," she said. Wear it over a tank, sports bra or fitted tee. In cooler weather, wear long sleeves underneath.
Nicky J Sims/Getty Images Entertainment/GettyImages
6. Athletic Shoes
Stylishness isn't only for looks when it comes to athletic gear. Apparel you're excited about can serve a practical purpose, making workouts more appealing. If you want to wear millennial pink and gain exercise motivation simultaneously, Parvis recommends choosing shoes you can't wait to put on. Go for pink running, cross-training or walking shoes, or add pizzazz to black or white footwear with pink laces.
Credit: Instagram.com/fashionbeautylifee
7. Tights and Leggings
Tights and leggings can add warmth and millennial pink to your legs, and they aren't just for yogis anymore. Wear them beneath an oversize shirt or dress or below your shorts during workouts in cooler temps. Running tights and compression leggings bring the added perks of extra support and improved circulation while protecting your skin from outdoor elements. As a bonus, leggings adapt to and fit a variety of shapes and sizes, making them not only chic but body-positive.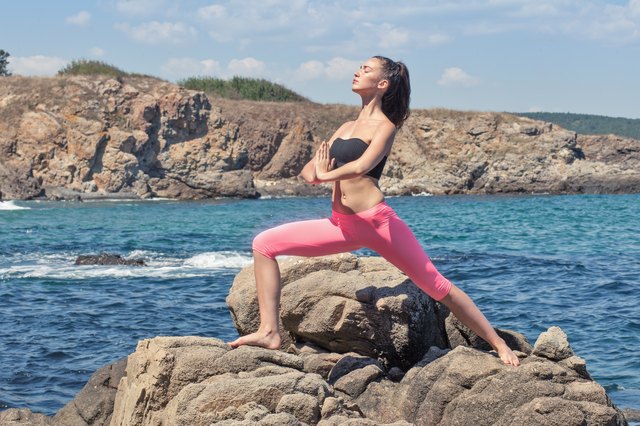 S_Chum/iStock/GettyImages
8. What Do YOU Think?
What's your favorite way to rock millennial pink? Let us know in the comments!