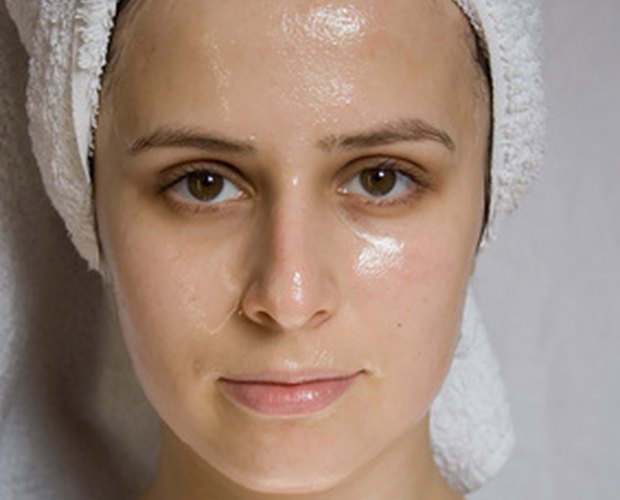 If wearing regular foundation and makeup leaves you with irritated skin, choosing a hypoallergenic foundation may be an ideal alternative to other cosmetics. There are a variety of ways a cosmetic company may label something, from "sensitive skin" to "hypoallergenic," which means it has a reduced chance of causing a skin allergy than the regular counterparts. While there is no guarantee even a hypoallergenic foundation will not irritate the most sensitive skin, there are a few formulas that cater to skin types prone to irritation.
BareEscentuals Bare Minerals
Winner of countless awards for Best Foundation from "Allure," "Glamour," "Seventeen" and "Cosmopolitan" magazines, bareMinerals Original SPF 15 Foundation gives skin a flawless finish and coverage. BareMinerals is a mineral foundation that looks like powder but goes onto the skin with a creamy consistency to cover skin discoloration and imperfection. The foundation comes in a variety of shades for all skin types.
Almay Foundation
Almay is the first cosmetic company to be hypoallergenic, using products that are 100 percent fragrance free and tested for skin allergies or irritation. All of the foundations are dermatologist and ophthalmologist tested, as well as hypoallergenic. With a variety of formulas, you have the best selection between hydrating, lightweight or anti-aging foundations from which to choose.
ModelCo Fluid Splash 3 in 1 Foundation
Winner of the "Redbook" MVP Award and "New Woman" Foundation of the Year, Fluid Splash foundation is ideal for all skin types and is hypoallergenic. There are eight shades to choose from, allowing women of all colors to benefit from the product. The foundation formula also contains vitamins C and E for anti-aging as well as a high water content for easy manageability. The lightweight foundation allows you to add as much as you need for desired coverage, whether you need full coverage to hide dark circles or discoloration, or subtle coverage for minimal imperfections.