Jupiterimages/Photos.com/Getty Images
When you're in your 40s, your hair may begin to naturally thin out. Fortunately, there are styles, cuts and even length that can easily transform your thin, fine hair into hair that has the illusion of thickness and volume. Generally, hair that is around the shoulders tends to look thicker than longer hair.
Blunt-Cut Bob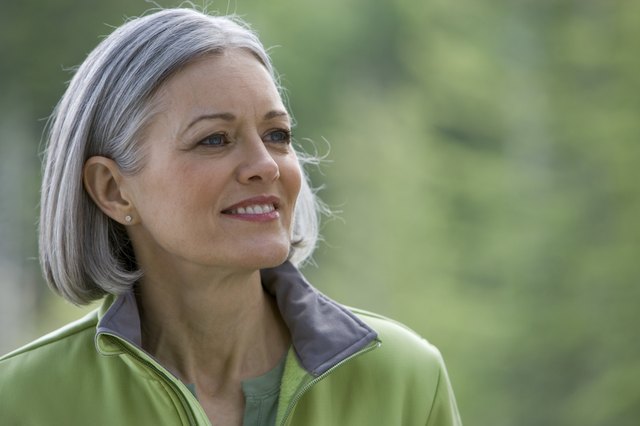 Noel Hendrickson/Photodisc/Getty Images
Bobs are flattering, easy-to-style hairstyles with little to no maintenance. Bobs can be cut with layers or blunt-cut. For fine hair, bobs are best when blunt-cut. Blunt ends create the illusion of thickness. Layers can add volume as well in some hair textures, but if the ends are tapered, the hair will appear thinner. For maximum thickness, keep the blun0t-cut bob as a shoulder grazing style or an inch above.
Long Layers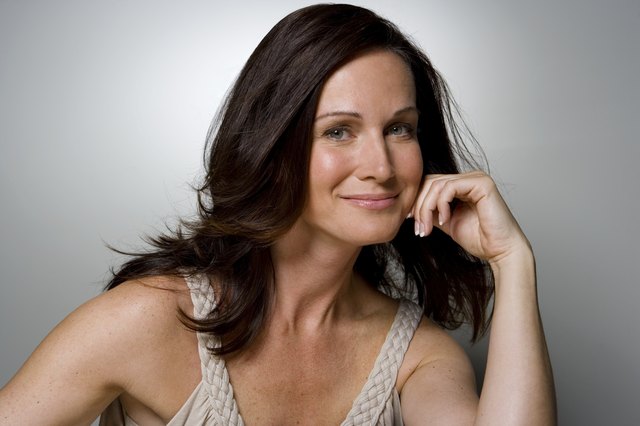 Ralf Nau/Digital Vision/Getty Images
With hair below the shoulders, long layers are best. Keep the layers random and throughout, careful not to get short layers or a lot of layering because both can thin the hair. This allows you to keep your hair at a medium-length without having to cut it short to create the illusion of thickness and volume.
Waves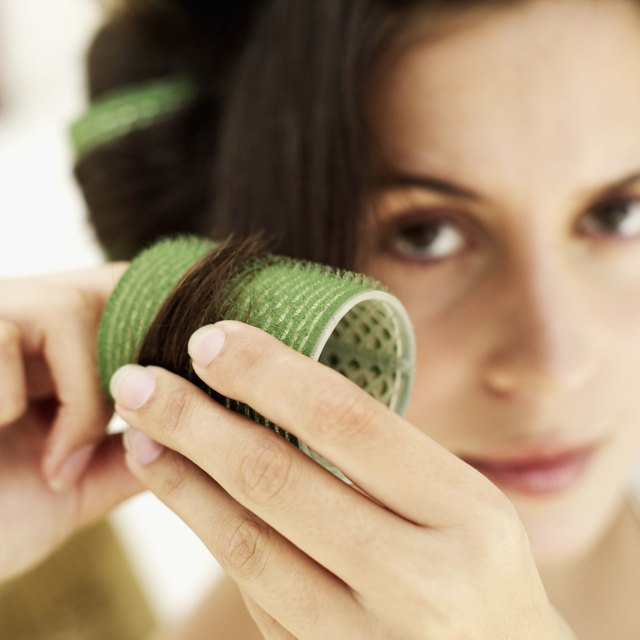 Stockbyte/Stockbyte/Getty Images
Creating waves is on e of the best ways to immediately create volume, and therefore make hair look thicker. Waves, or large curls, created with a curling iron or hot rollers will immediately plump up the hair.