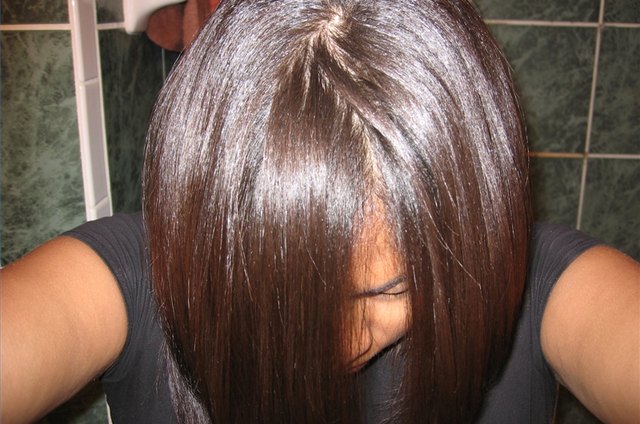 The Dominican technique for straightening hair is one of the most popular techniques used for straightening hair. The Dominican technique works on African American, Latino, Caucasian or any other hair types.
Wash and condition your hair. There are several natural product that are used to soften the hair and protect it from heat. There is a product line called Silicon Mix that includes the shampoo, conditioner, leave in conditioner and shine drops/polisher. You can also just do a search on Dominican hair products.
Roller set your hair with magnetic rollers and sit under the dryer until your hair is almost dry. Remove the hair rollers and comb through and brush your hair.
Apply your leave in conditioner and begin the straightening technique by using the round brush and the blow dryer. Use a blow dryer with a concentrator nozzle so you can direct the heat to the particular area you are straightening. serum, polisher, oil sheen or whatever product you decide can be used to apply shine. Your hair should be lightweight and bouncy, not weighed down.
Warning
This technique uses extreme high heat, use it sparingly.