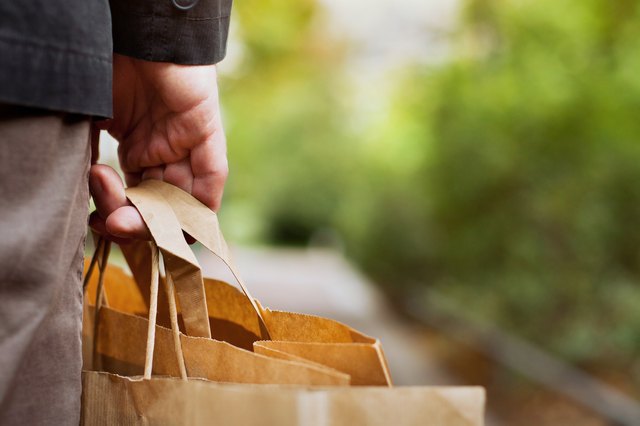 Everyone knows you can return sweaters that don't fit to department stores, dolls given to your tomboy daughter to the toy store and even paperbacks in unread condition to the bookstore. Yet few people would ever think to return a fish filet still sporting plenty of bones or fruit labeled "ripe" that was a few days past its prime. Here's how to return food to a supermarket.
Check your receipt to see if the supermarket has a stated return policy explaining how to return unsatisfactory items. If no policy is stated, even language reading, "Satisfaction guaranteed" is a good sign you'll be able to get a store credit or your money back.
Salvage whatever's left of the food you found unsatisfactory. If you simply purchased the wrong item and it's still sealed in the box or original packaging, you should have no trouble returning it. For bad produce, meat, poultry and fish, you might need to bring along some evidence.
Go to the customer service desk armed with your receipt and the food, if it's available. Explain the situation to the customer service representative who waits on you.
Ask to speak to the manager if the customer service representative will not process your return. If the manager also refuses, file a complaint with upper management and then follow up with a formal letter. Corporate headquarters might be more likely to take your issues seriously and issue you a credit, coupon or other reimbursement.