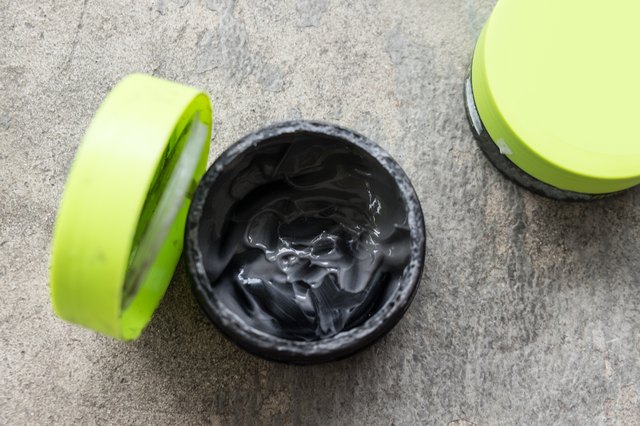 "Dragon Ball Z," the popular Japanese anime series, has no shortage of spiky, superhero hair styles. Among them is that of the protagonist Goku, whose black hair – or sometimes blonde hair when he turns into Super Saiyan – sticks straight up in chunky, asymmetrical spikes. You can recreate the Z fighters' hairstyle with a generous supply of hair products and some elbow grease.
Gather small sections of your dry hair, approximately 2 to 3 inches across, beginning at the back of your head.
Fasten the sections in ponytail holders all over your head until you have seven or more ponytails, depending on the thickness of your hair. Make the sections in an asymmetric pattern because unlike a traditional mohawk, the Dragon Ball Z hair style looks more askew.
Remove the ponytail holder of one section and hold the section straight up in the air away from your scalp with one hand.
Comb the section from the ends toward the scalp in short, sharp strokes. Hairspray the teased section.
Apply a nickel-sized amount of hair glue or hair cement and spread it throughout the section from the base of your scalp to the tip. The spike should gradually come to a point.
Blow-dry the section from about two to three inches away while forming the spike with your other hand to help the hair products take hold.
Gather another small section, remove the ponytail holder and repeat the process until you have teased and spiked all of your hair.
Apply a final coat of hairspray covering all of your hair.
Tips
Your hair must be short or medium length for this hairstyle to work.

Make sure your curly or wavy hair has been flat-ironed or blow-dried straight beforehand.