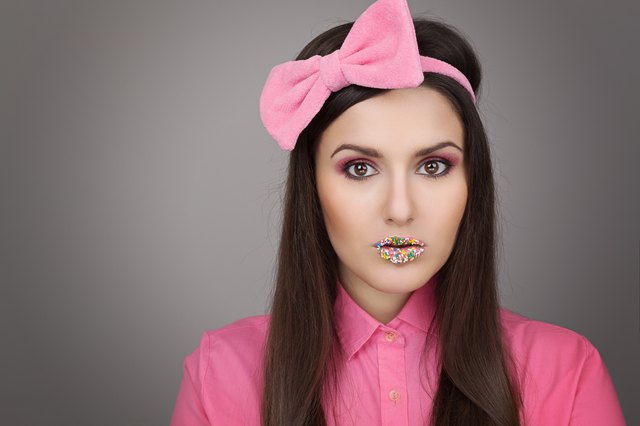 A crisp hair bow isn't just for little girls. The accessory crosses fashion boundaries, and can be worn whether your look is preppy, emo or girlie. The key to making a hair bow stiff, so it won't lose it's shape, is preparing the ribbon before you tie the bow. You can use any type of ribbon, including grosgrain, chiffon and satin.
Lay the ribbon flat on a color-safe surface. A clean bathroom counter works well.
Spray the length of the ribbon with a light, even coat of starch. Let the starch dry until it feels tacky.
Turn the ribbon over and make sure that it's perfectly flat. Spray the ribbon with a light, even coat of starch.
Allow the ribbon to dry completely (around 15 minutes). If it still feels tacky or damp, leave it for another 15 minutes.
Tie the ribbon in your hair. When the bow looks right, spray your hair and the ribbon lightly with hairspray.
Tips
Use a hairdryer on the lowest setting to dry your bow faster. Iron your ribbon before to remove any wrinkles.