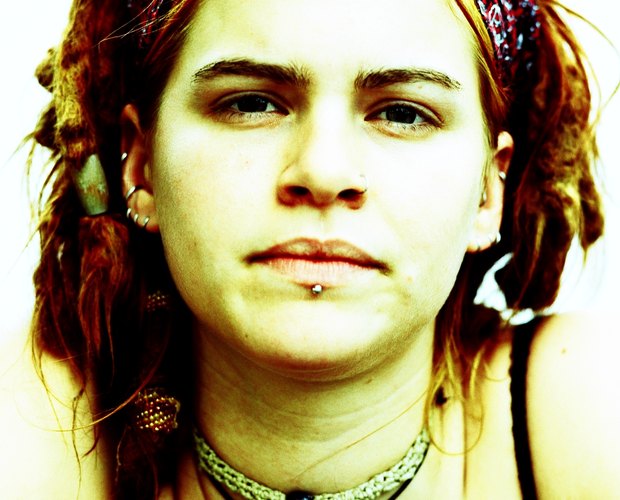 Photos.com/Photos.com/Getty Images
A choker necklace worn tightly around the neck is a fashionable accessory for almost any outfit -- from jeans and a T-shirt to a cocktail dress. Jewelry designers can charge hundreds of dollars for their choker designs in boutiques and department stores, but you can easily and inexpensively create your own custom-made piece with a bit of string and some creativity. Think outside the box when it comes to materials -- string comes in different colors and textures, and it can be made from a variety of materials, from leather to velvet. A favorite pendant or a seashell from your last beach vacation can add exciting decorative appeal.
Determine the correct length for your choker. Wrap your chosen material around your neck; chokers should be tight, but not so tight as to be uncomfortable. Some people choose to wear chokers slightly loosely, so that they sit at the base of the neck.
Cut the string, allowing at least 2 inches of extra material on either side so you have enough room to tie the choker or attach a clasp. It is better to cut the material too long than too short, as you can always trim the ends when you're finished.
Slide a decorative element onto the string, if you so desire. You may choose to wear a plain choker if the material you have chosen for the string is decoratively appealing or you prefer a simpler look. You can secure a decorative element in the center of the choker by tying a knot on either side of it.
Tie the choker behind your neck in a double knot or a bow, making sure that the decorative element (if you included one) is in the center of the front of your neck. Make sure that you do not tie the choker too tight or tie a knot that is too complex to be untied when you want to take it off. If you choose to attach a clasp mechanism to your choker, measure the exact length of your choker and tie each end of the string to one side of the clasp. Tie the string securely so that it will not come untied from the clasp. Use scissors to cut off excess string.
Tip
Use a jump ring to connect a decorative element that does not lay flat against your neck. Jump rings can be purchased in any bead store or jewelry supply store.
Warning
Some materials may contain dyes that can stain the skin. Test the material for colorfastness before using it to make your choker.
References