Ribbon bows give bouquets in any size of vase a finished look. You can make a vase bow with a few yards of a ribbon that matches the flowers or the reason for the bouquet. Ribbon bows are perfect for any holiday, get well, congratulations or birthday gifts. Put a few flowers into a vase, grab a spool of ribbon and make a bow to adorn it.
Measure around the area of the vase where you will tie the bow. Add 8 to 10 inches to this number and write it down.
Stretch the ribbon out on work surface and measure the number you wrote down. Cut length of ribbon. Tie a knot in the ribbon center. This is the ribbon that you will use to secure the bow and tie it to the vase. Set it aside.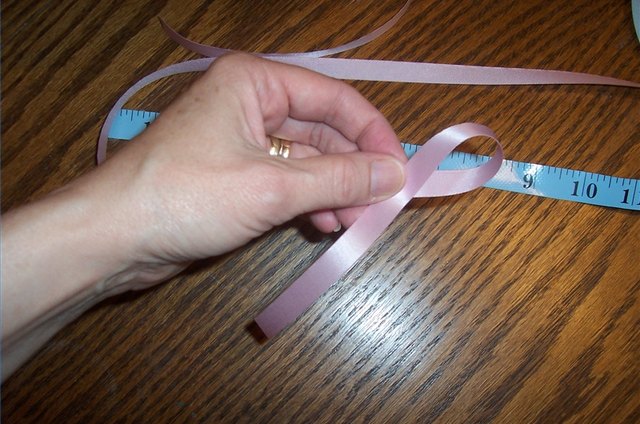 Unroll a few yards of ribbon from the spool. Start by pinching the ribbon about 5 inches from the end. Make a loop, hold between thumb and forefinger.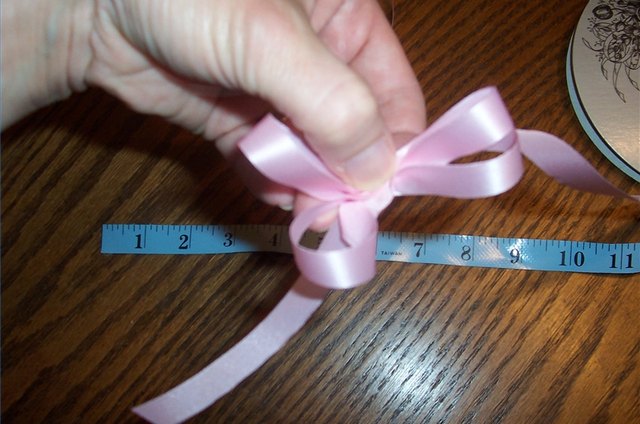 Pinch and twist ribbon and add a loop opposite the first loop. Keep adding loops until you have 12 loops, 6 on each side.
Pick up the length of ribbon with center knot in your free hand. Place knot in the front center of your bow. Bring the two ends around and tie at the back of the bow tightly. Cut ribbon away from spool, leaving a tail.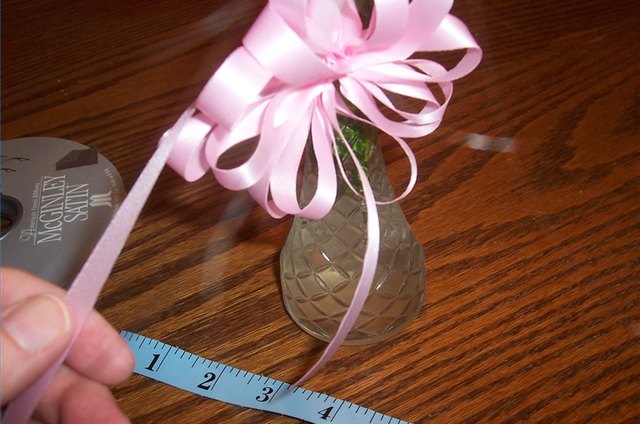 Press the back of the bow against the vase. Wrap the ends of the securing ribbon around the vase. Tie the bow on to the vase, knot to secure.