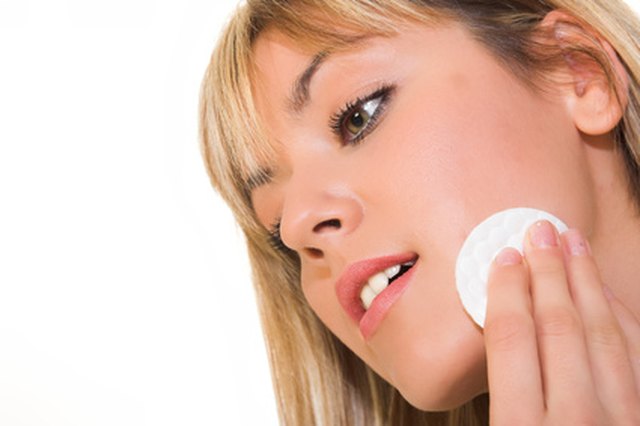 If you've ever purchased makeup and tried it on the next morning only to find out it was the wrong shade, you know how important it is to accurately match a foundation color to your skin tone. Revlon's PhotoReady Foundation provides an airbrushed-looking finish, making it critical to pick the right shade to achieve the desired results. Luckily, there are a few tricks to help you choose the right color.
Choosing Your Revlon PhotoReady Foundation Shade
To test each Revlon PhotoReady shade one at a time, go to your local beauty supply store, such as Ulta, that provides testers and pump a small amount of foundation onto your fingertips. If you don't have access to a store that has makeup testers, you'll need your computer to go online for your foundation selection. Go to Revlon.com and select the shade you feel is the closest match to your skin tone.
Using your fingertips, blend the foundation onto the inner, underside of your wrist or forearm, or the lower jawline area of your cheek or neck. These areas are a close match to your overall facial skin tone and are commonly used for selecting the right foundation color. Revlon's PhotoReady Makeup blends best with your fingertips or a foundation brush-with strokes blending from the center of your face outward.
Look at your wrist, or use a mirror to view your cheek. The shade that blends in the most seamlessly, for natural coverage, is the one you should choose. Wipe away any unwanted, excess foundation with your tissue.
Tip
If you have more pink tones in your skin, you should choose makeup shades with more yellow and neutral tones.