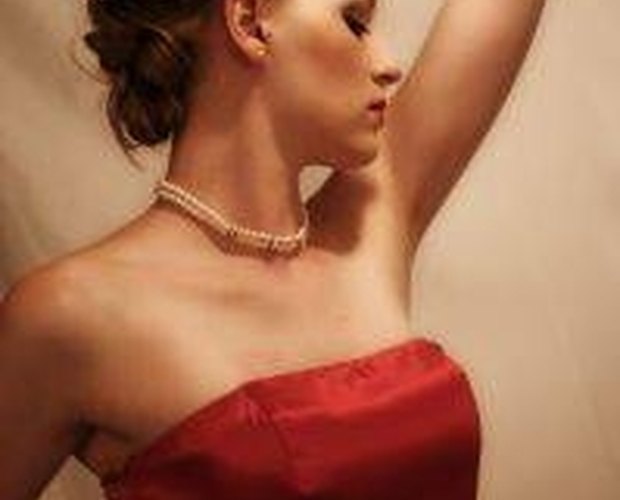 Applying makeup for a formal event is somewhat different than everyday makeup. You still do want it to look natural and pretty, but you want to enhance your features more, just not all at once, which is a common mistake women make. You will need to decide what your best feature is and focus and enhance that one and play down the others.
Select neutral colors, such as earthy browns, pinks, light purples or some shades of green because you want your skin to look natural and pretty. Keep the makeup simple and understated and you'll look dazzling. While you may think bold is better for a formal event, remember, these darker colors may not look flattering on you.
Apply your foundation and blend it in well, including under your eyes to hide any dark circles. Next apply some bronzer across your cheekbones to give them definition and just a hint of color. You do not want to apply too much; you want it to look natural, while making your face look longer and slimmer.
Choose which feature you want to focus on, your eyes or your lips, because if you play up both it often looks overdone. If you want an elegant eye look, sweep a light beige eye shadow over your entire eyelid and just under the brow, and then brush some gold shadow over the lid, blending it where your eyelid creases. Apply some brown eyeliner to both the lower and upper lid for a stylish outline of your eyes, and finish your eyes with two coats of mascara to your lashes. This look will be complemented with a subtle lipstick, similar to your own lip color.
If you want to focus on your lips, then your eyes need to remain subtle. Begin by applying a lip liner a few shades darker than the lipstick you have chosen, allowing it to dry before using a lipstick brush to fill in the color. Blend the color into your lips to prevent streaking, and add some lip gloss if you want some shimmer.
Tip
You should consider getting your makeup done professionally for a formal event because makeup artists are more familiar with the trends.
You may want to practice with the looks before the big event.