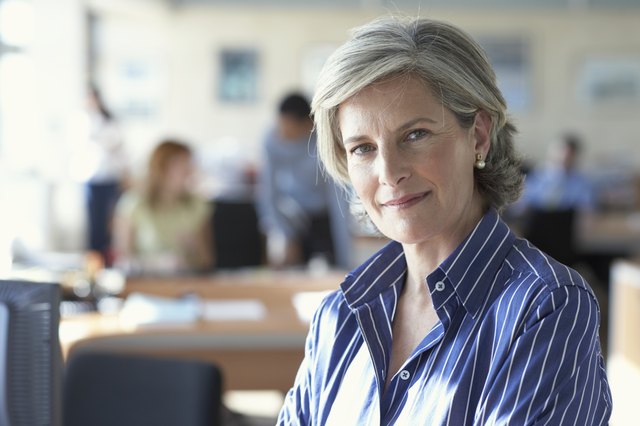 Getty Images/Digital Vision/Getty Images
As a woman ages, she often experiences fine lines and wrinkles around her face, a gentle sagging in the neck and mildly thinning hair. Many women over 50 accept these changes with maturity and grace. A short, stylish hairstyle, though, can highlight a mature woman's best features while it hides the little imperfections. If your over 50, choose a hairstyle with easy maintenance and contemporary good looks.
Pixie Cut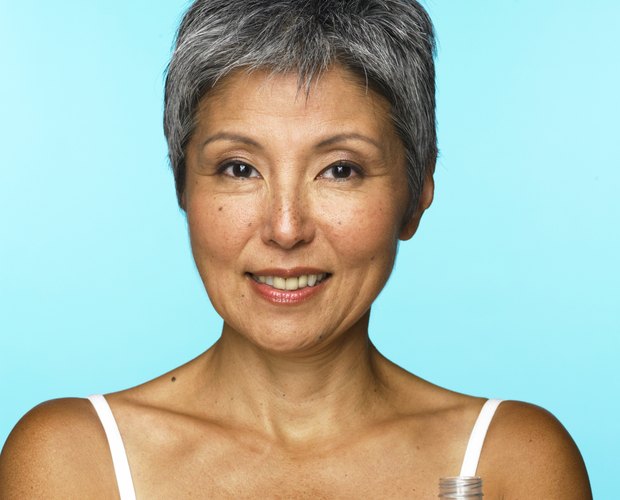 Siri Stafford/Lifesize/Getty Images
The confident, mature woman might choose a short pixie cut with the hair cropped close to her head. In this style, the hair is cut close around the face, along the sides and at the back of the head. Longer layers throughout the crown allow for fullness and volume. The pixie cut works well with straight, wavy or curly hair and requires only minimum daily styling. In a woman over 50, this short, cropped hairstyle draws out the eyes and highlights her facial features.
Short Bob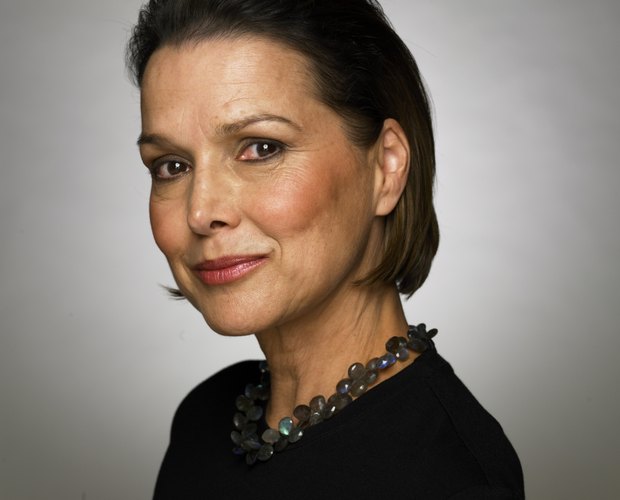 Siri Stafford/Lifesize/Getty Images
The Hairdo Hairstyles website recommends a short bob for mature women, especially those with fine or thinning hair. Typically, the length of a bob falls between the shoulders and chin and features soft layers that frame the face. The hair should be parted slightly to the side, since a center part tends to create a harsher look. For the woman over 50 who wishes to hide wrinkles on the forehead, wispy side-swept bangs go perfectly with this hairstyle.
Styled Crop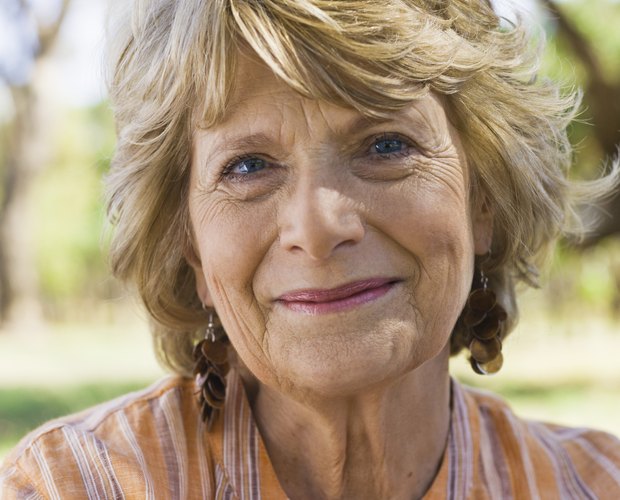 Jupiterimages/BananaStock/Getty Images
A short, cropped and styled hairstyle can highlight a mature woman's features and her vivacious personality. Celebrity Sharon Osbourne sports a cropped hairstyle with textured layers that add depth and dimension. The cropped hairstyle is an excellent choice for mature women who want a short, yet stylish cut. It can be easily worn with any hair texture, although it works best with gentle waves or curls. While this hairstyle does require a bit of daily maintenance and styling, the short length requires minimal drying time.