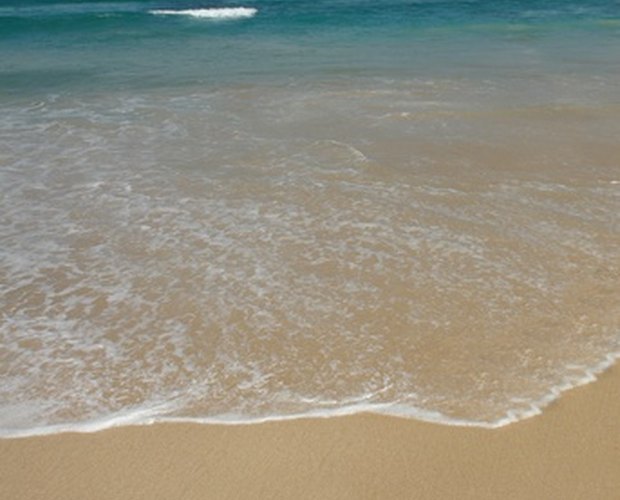 African Americans can face unique challenges due to their hair type. The reason for this is that most African Americans have hair that is coarser and more fragile than people of other ethnicities. Also, due to the fragility of the hair, and the fact that quite a few African Americans use lye and other chemicals to relax their hair, they often wash and style their hair less often than people with other hair textures. This can make events such as swimming and going to the beach problematic. There are ways for African Americans to still appear sexy and stylish while at the beach.
Short and Choppy
A short and choppy haircut is a great option for everyday life and also at the beach. The reason that it's an ideal hairstyle for African Americans to wear at the beach is that this hairstyle looks great even after it's been messed up or blown around by the wind. It does not need to be precise and styled perfectly. To achieve this type of style, have your hair cut around chin or mid-neck length. Ask the stylist to use a razor to cut layers into your hair. This will give it a fun and choppy look. Use styling cream and leave-in conditioner to style it.
Braids
Braided hair is an ideal hairstyle for African American women to sport at the beach. It will help maintain a healthy scalp and also a healthy head of hair. Braided hair is protected from the elements and won't allow as much of the hair to become damaged by the sun or wind. You can braid your hair in multiple ways, from small micro braids, to cornrowing your hair in larger braids. It can be difficult to braid your own hair effectively. Many African American women have it done by a professional.
Straw Set
A straw set is another good option for a hairstyle to be worn at the beach. A straw set is when the hair is washed and set on drinking straws using a setting lotion. The hair is then dried under a hair dryer for about 30 minutes. This allows the hair to hold a style for up to two weeks without having to use heat on it. Also, the hair will keep its shape at the beach.
Twists
Short hair can look beach-ready by utilizing twists in it. This is a low maintenance hairstyle worn by many African Americans. To get this look, wash hair and apply some setting lotion and hair gel. Create twists by wrapping two pieces of hair around each other and twisting them. This hairstyle can stay in place for several days with just a bit of re-twisting daily. It is an ideal beach hairstyle as it can hold up to wind and activity at the beach.
References