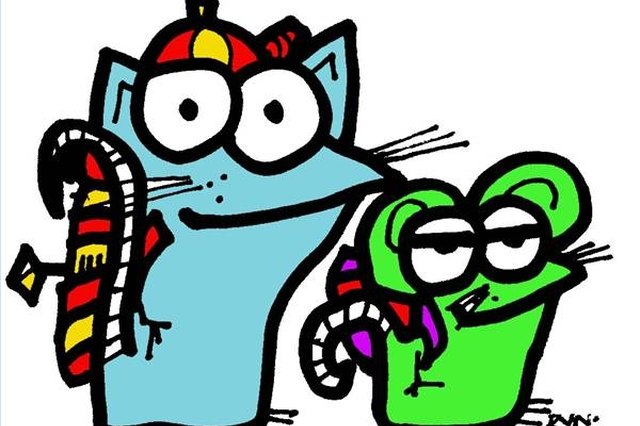 Illustration by Ryn Gargulinski
Sling backpacks are the answer for those who carry a substantial amount of things around but don't want to look like a college student. Consisting of a main bag area and a single strap that loops around one shoulder, sling backpacks evenly distribute the weight on your back while looking fashionable and fun. They are available in an array of styles, materials and colors, ranging from leather with studs to standard canvas.
Try it on while it's empty. Place the looped handle of the sling backpack over your head. Lay the top side of the strap above one shoulder and the bottom side of the strap underneath the opposite arm.
Adjust your strap. Familiarize yourself with the type of strap adjustments your backpack has. Some may feature clips, while others could have loops, buckles or other means of adjustment. Tighten the backpack enough so it is not flopping in the breeze but leaving room enough between your back and the backpack to fit your fist. The bag will need slack once you fill it.
Load your backpack. Stack the items from largest to smallest, with the flattest items at the bottom of the pack where it will lie against your back. Take advantage of the small crevices some sling backpacks have to fit pens, cameras and smaller items.
Put on your backpack using the same method as you did when it was empty. Re-adjust the straps so the pack lies flat against your back without the straps cutting into you.
Tip
You may need to re-adjust the strap depending on how much stuff is stuffed in your backpack. You may also need to re-adjust the strap if you are wearing a bulky coat or sweater.