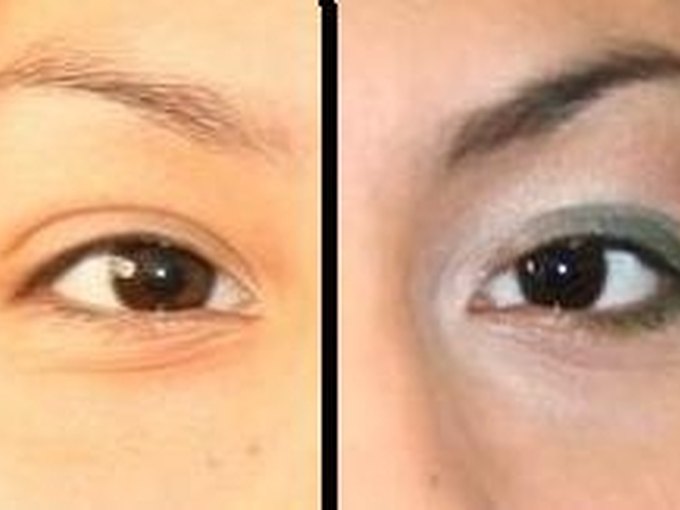 Leprechaun Art & Photography
Taking a small step can make a big difference in life. Such is the case when you add just a touch of highlighter to your eyes. Although there are several ways to do it, just one or two of these combined strategies is enough to make an impact on anyone who knows what you look like barefaced. Pick the finish or texture that most suits your needs and preference--you can use creme, liquid or powder. Even if you are a natural beauty, you can still benefit from the lifting and opening effect a little bit of highlighter can bring to your eyes.
Begin by selecting the highlighter color that suits your skin tone and purpose. For the most natural look, choose a highlighter that complements your skin undertones: Gold for warm undertones and silver one for cool undertones. If you are applying the highlighter as part of a look that includes other eyeshadow colors, you could coordinate the shades so that your highlighter is a lighter version of your main hue.
Smooth highlighter or a light, shimmery eyeshadow on brow bones. This brings out the shape of your brow arches and gives eyes a more polished appearance. Keep the shimmer subtle for a soft, not overdone, look.
Pat the same subtle highlighter or eyeshadow on the inner corners of eyes to make them look more open. This is particularly effective if you have close-set eyes because this will make them appear farther apart. Along the same lines, to get a lifted effect, blend the highlighter onto the outer corners of your eyes.
Dab highlighter on the center of your mobile lid to create the illusion of more space on your eyelid. Look for a sheer colorless powder highlighter so you can layer it over another color without upsetting the application.
Give eyes a subtle gleam by lining the inner rims of bottom lash lines using a light flesh tone pencil with a pearly sheen. A pencil is a useful tool when you want to highlight areas that are hard to reach. This gives your eyes a dewy glowing finish that onlookers will notice while being unable to pinpoint specifically what about you has changed. This technique is particularly ideal for those who want to use makeup, yet look like they aren't wearing any.
Tip
For a toned-down effect, use a highlighter with a dull sheen. Unless you are a performer who needs glitzy makeup, or you are attempting to look like a fairy or other mythical creature, go easy on highlighter with a high degree of shimmer.