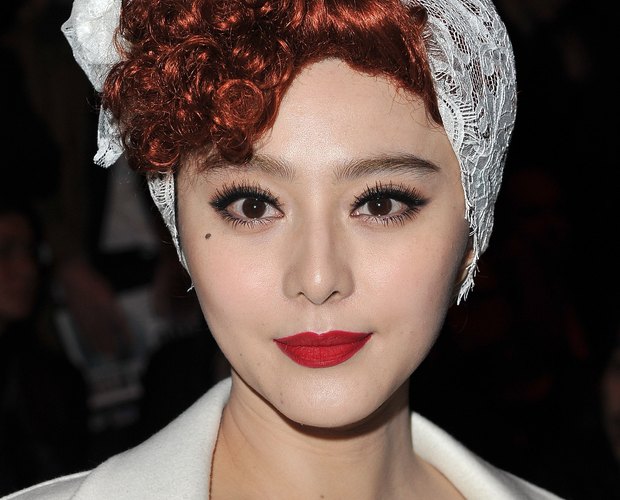 Pascal Le Segretain/Getty Images Entertainment/Getty Images
While fashion in the 1950s varied from the demure to the vampy, scarves were a staple accessory for many fashion savvy girls of the era. From solid pastel and brightly colored shades to vibrantly patterned styles, they were used to add a personal touch to sweater sets, chic suits and party dresses. Scarves were most often tied around the neck into a firm knot in lieu of jewelry. They were also used to salvage a bad hair day. Add flair to your 1950s costume with a scarf that suits your style.
Neck Scarf
Pull your hair up and use a hair tie to keep it off of your neck if necessary.
Spread the scarf out on a flat surface. Pick up one corner and fold it diagonally until it meets the opposing corner, forming a triangle.
Pick up the two corners that form the point and fold them towards the flat edge of the triangle, meeting it but not crossing over. Lift the opposing side of the scarf again, and fold it in half, meeting the edge precisely to form a rectangle.
Hold one end of the scarf with each hand. Drape the scarf around the back of your neck. Position the ends to the right of your chin, just off center.
Fold the right end of the scarf over the left end, and loop it underneath and up toward your chin. Pull it through and pull both ends until they are as tight as desired. Repeat once more to form a knot, then pull the ends to either side of your face firmly.
Hair Wrap
Style your hair as desired. Women of the 1950s wore scarfs with bouffants or down-dos that were backcombed at the root. For instant volume, lift your hair at the root and spritz it with dry shampoo. If you have bangs leave them down -- they were common in the 50s.
Lay the scarf on a flat surface, and fold it in half, lengthwise, once. Pick up one end of the scarf with each hand and position the center at the nape of your neck. Pull the sides over the tops of your ears until you are holding them side by side again.
Fold the left end of the scarf over the right end and loop it under. Pull both ends tightly away from each other. Fold the end over the right end one more time, and loop it under again. Pull both ends tightly to secure the scarf in place.
Adjust the sides of the scarf as desired. Keep a portion of the scarf over the top of your ears, and secure any loose hair with bobby pins. Hairstyles from this decade were very polished and let the scarf take center focus.
Tip
Look for a vintage-inspired pattern. Polka dots and gingham were very popular in the 1950s.
Use bobby pins to secure the scarf to your hair if it begins to slip.