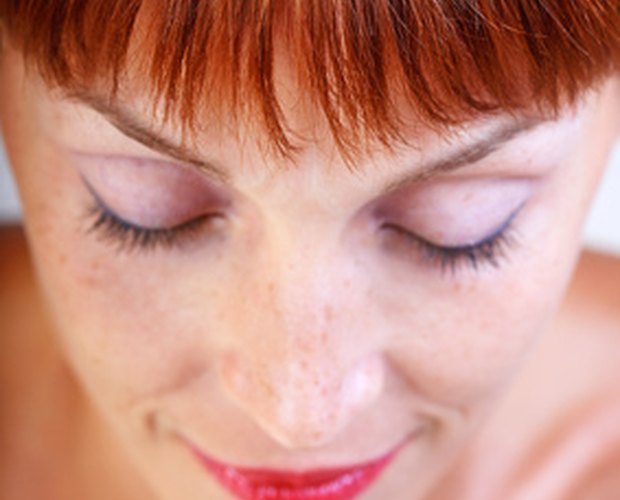 Close-up portrait of red-haired woman, focus on hair image by Olga Ekaterincheva from Fotolia.com
Koleston is a home hair coloring product manufactured by Wella. Unlike other hair coloring kits, Koleston allows for different levels of color change, depending on the intended effect. Koleston is used in conjunction with another product called Welleston, which is available in three different strengths to allow to you achieve different levels of "lift"--how much your hair is lightened during the coloring process.
Select the Welloxon concentration you require. If you wish to lighten by one shade, choose the 6-percent concentration. If you require two shades of lift, select a 9-percent concentration. For three shades, you will need the 12-percent strength Welloxon.
Add one part Koleston product to 1 part Welloxon in a plastic mixing bowl.
Mix with the tinting brush until the two products are completely combined. The Koleston dye is now ready to apply to your hair.
Tip
If you are using a Vibrant Reds shade on hair that is more than 50% white, add 1 part natural shade to two parts red shade. This will tone down the redness.
Warning
If your hair contains more than 50-percent white hair, Vibrant Reds shades containing the Pyrazol 5 compound are not recommended.