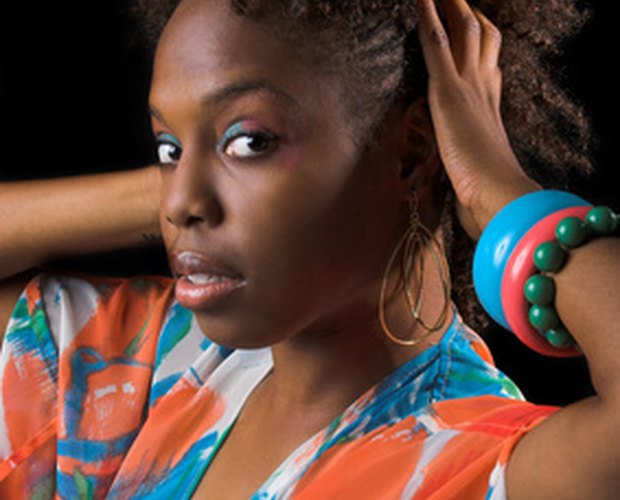 African woman posing image by Elke Dennis from Fotolia.com
Activator gel is made primarily for people with curly, textured hair that is difficult to maintain. Many African American women use activator gel to soften and tame their curls. It is unlike most other gels in that it contains nutrients like protein, panthenol and Vitamin B complex. Aloe also is typically an ingredient, providing moisture to thirsty curls and giving your hair a healthier, shinier look. There are many brands of activator gel available in beauty stores. However, using ingredients at home you can make your own activator gel to tame your wild curls.
Put the shea butter, emulsifying wax and honey into a saucepan and put the mixture over low heat.
Let the shea butter, wax and honey melt completely, stirring occasionally to keep the ingredients mixed.
Add 100 percent pure aloe jelly, which is found in health stores, to the mixture and stir. Make sure to use only pure aloe.
Let the mixture simmer for about three minutes. Remove it from the heat.
Use an electric hand mixer on the low setting or a manual hand mixer to blend the ingredients together.
Pour the mixture into a low, plastic jar with a lid. Let the mixture cool and harden.
Tip
To add a fragrance to your activator gel, add up to 40 drops of essential oils or oil blends in with the aloe gel.