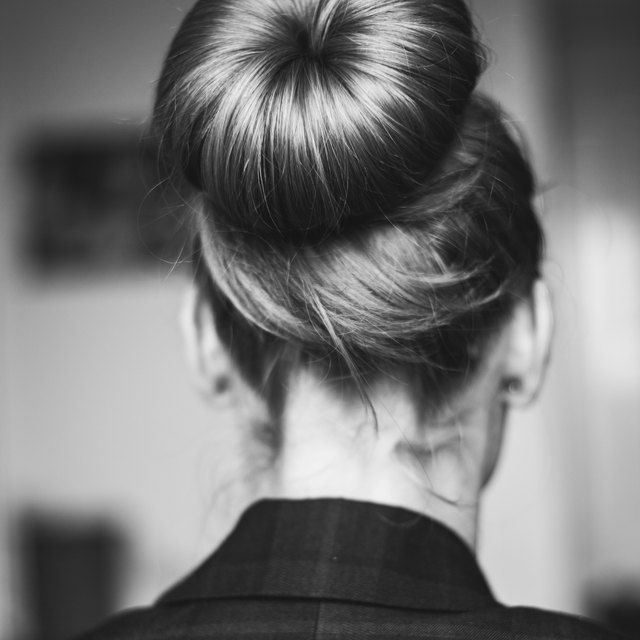 The bun is a sophisticated hairdo that helps to not only get your hair off of your face but keeps your hair in place. Often, when people style their hair into a bun, they will put their hair into a ponytail first, then wrap the hair around in a circle to create a bun "look." After a while, however, the hair can become loose and fall out of the bun. Using a foam hair donut can prevent that problem.
Brush your hair from your hairline to the back of your head using a bristle brush.
Gather all of your hair (as you brush it back) into your hand. Hold tightly to the hair and wrap it with a hair tie to make a ponytail. The ponytail should be at the crown of your head.
Slide your ponytail through the hole of the foam donut. Adjust the donut so that it is completely around your ponytail, resting around the hair tie. You can purchase these donuts at any beauty supply shop as well as dance/ballet shops.
Take the top portion of your ponytail and brush it up, spreading the hair over the top portion of the donut. Continue doing this with the rest of the ponytail hair until the hair is spread evenly all the way around the bun. Hold the hair in place with your nondominant hand.
Wrap the second hair tie around the base of the bun, using your dominant hand. Secure the ends of your hair under the foam donut with bobby pins.
References