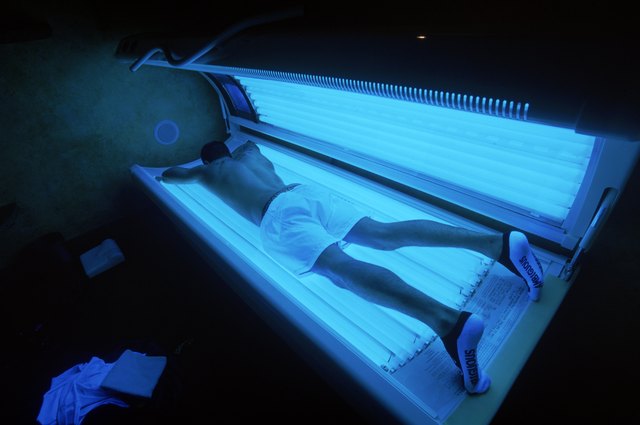 Donald Miralle/Getty Images Sport/Getty Images
Because tanning beds emit UV rays just like the sun, your hair will respond to the fake sunlight the same way it responds to regular sun exposure. This is not good news for salon highlights, which can turn brassy without proper protection, but if you are hoping to lighten your hair in the tanning bed, then you can easily do so.
Mix up your lemon juice mixture. In the gallon jug, combine a tablespoon of lemon juice and a gallon of water. Close the jug and shake it to mix.
Pour some of your mixture into the spray bottle. You can store the remainder in the refrigerator.
Spray your hair with the mixture. Do this right before you get into the tanning bed. If you only want a few highlights, then only spray part of your hair. For more comprehensive color, you should work the lemon juice spray through your hair.
Tan as usual. Make sure that your hair is spread out so that it is exposed to the rays.
Spray the conditioner into your hair. Lemon juice can dry out your hair, as can tanning in a tanning bed or in the real sun. Work the leave-in conditioner into your hair and pull it through to the ends to help prevent sun damage.
Warning
Tanning can cause skin cancer.
References