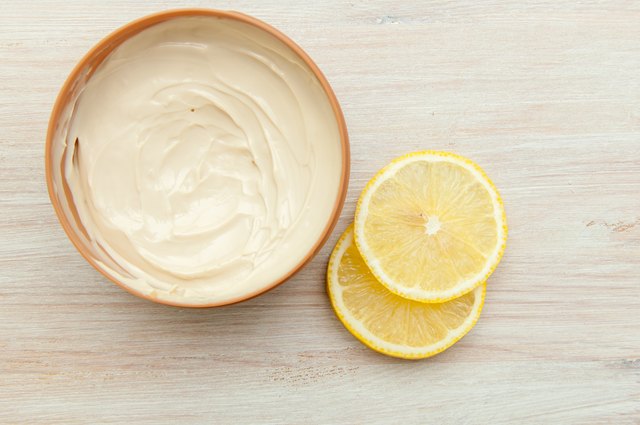 Dealing with face burns is never glamorous. Whether the burn was caused by a slip of the curling iron or an unexpected singe while flat ironing your hair, finding a way to mask an unsightly facial burn is not always easy. Luckily, there are some natural remedies that will help you lighten the appearance of facial scars in just a few simple steps. These remedies use items you can commonly find in most households.
Use lemon juice to lighten your scars. You can buy lemon juice by the bottle or squeeze your own fresh lemon juice. Apply a small amount with a cotton ball or swab to the scarred area. Continue this treatment at least two times a day until you see results.
Apply cocoa butter. Use cocoa butter-based lotion or a natural balm of cocoa butter on the area. Rub the cocoa butter on the scar until it has been completely absorbed into the skin. Apply the treatment two or three times a day for several weeks until you begin to see the scar lightening.
Invest in vitamin E tablets. Vitamin E can be taken as a dietary supplement to prevent the affects of scarring or it can be purchased in capsules. Break the capsules open and apply the oil to the area. Rub the oil into the scar until it no longer leaves a greasy appearance on your face. Continue with this treatment once a day until the scar begins to fade.
Apply a small amount of honey to the area and rub it in completely. Do not use an overwhelming amount of honey or it will leave your skin sticky. You also might choose to place a few tablespoons of honey into your regular facial cream or lotion.
References