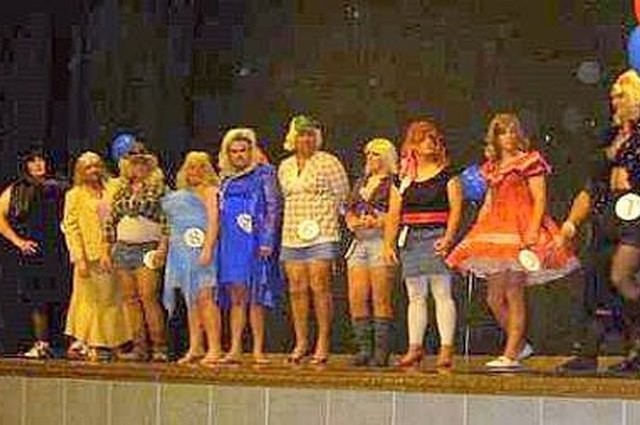 A womanless pageant is sure to woo any crowd! Whether trying to raise money for church camp, Relay for Life, school, or any other organization, this is a great way to bring fun and laughter to any cause.
Large crowds turn out to see teenagers and men acting and dressing in such a girlie manner.
Learn how to make your next event or fundraiser a complete success with a womanless pageant. Fun for all ages!
Pick a date, time and place for your womanless pageant. Places for school and church are givens, but if you're having one for something such as Relay for Life, then decide on a location to have the contest.
Gather the males interested in participating in a womanless pageant. For some, it takes quite a bit of convincing, yet others are eager to participate.
Seek out church members, charity teammates, or classmates to take part in this. Remember, you need to have some incentive for participating, which we talk about later on.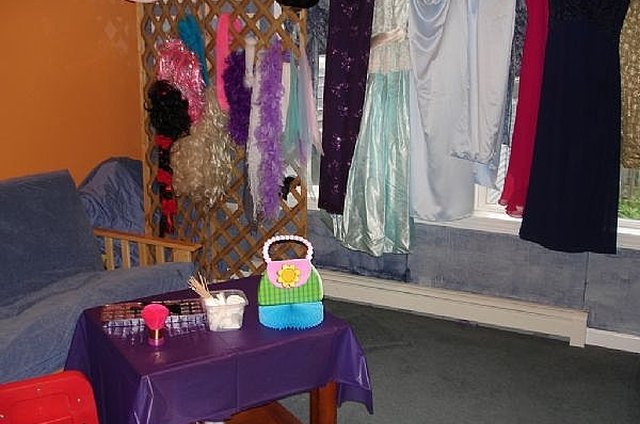 Gather attire. Girlie attire is needed for a womanless pageant. Most have formal dresses, but you don't have to go this route. Any dress will do.
Find dresses, heels, hair accessories, and even jewelry for contestants to wear. Lots of girls have pageant dresses in their closets the can loan out. If you're having one at church, ask church members or if at school, ask classmates.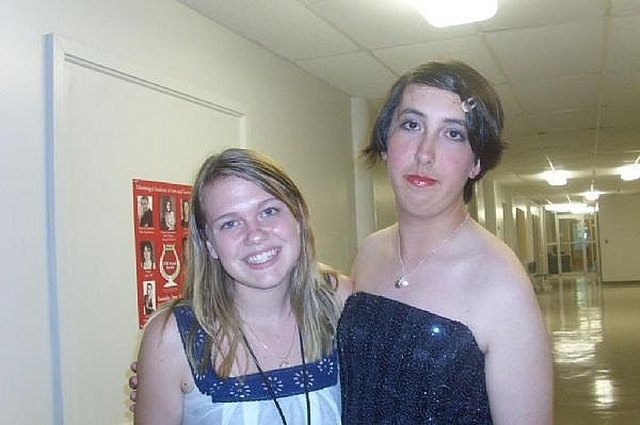 Find volunteers to help with the womanless pageant. There are a lot of girls and women that are dying to help out with this one. Fixing hair and applying makeup on guys is just great. They stand in line to help.
You also need four volunteers to judge. These should be people completely unaware of who the contestants in the womanless pageant are.
Find somewhere with a stage. A womanless pageant needs a stage. Again, a church or school has this covered. If you decide on having the contest somewhere that doesn't have a stage, make sure you at least have a walkway, so everyone can see him strut his stuff.
Choose an emcee and add some music. Remember, the music should be much softer than the deejay, so he can be heard. As the contestant enters the runway, the music plays. He continues to walk as the deejay reads from a card, filled with the contestant's favorites, what he's wearing, etc.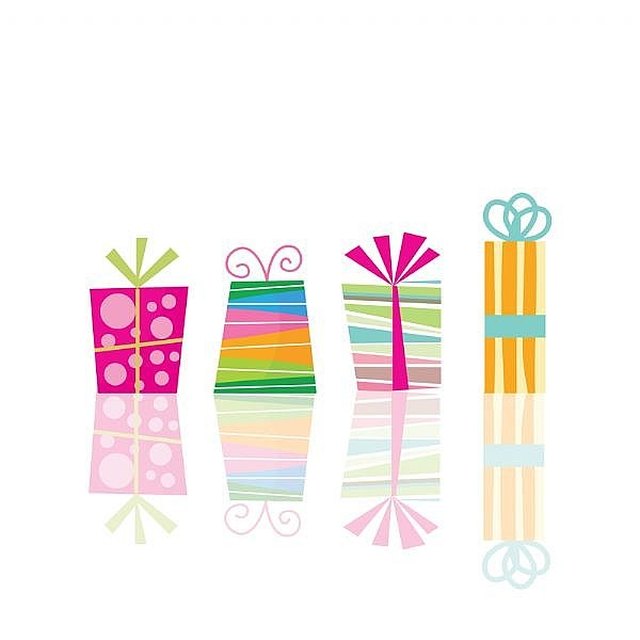 Decide on prizes for the womanless pageant. This was mentioned in step 2. There should be some incentive for any male willing to put on a dress for a lot of people.
It takes guts and all participates should get something. Even if it's a $10.00 gift card. Winners for a womanless pageant are just as a beauty review: runners up, winner, of Miss Congeniality. However, the grand prize needs to have something more than a tiara.
Set a fixed amount for cost at the door. Five to ten dollars is a great amount and most people will pay this to watch a womanless pageant. Don't ask an outrageous price and make sure everyone knows that all proceeds go to charity or your organization.
Advertise your womanless pageant a month in advance. Create flyers, run ads in the paper, or even have the event announced on a local radio station, for advertisement. Word of mouth spreads quickly for this event!
Tip
Seek out plenty of help. A good rule of thumb is one person per contestant. A womanless pageant doesn't have to be elaborate. It's the idea that wins the show.
Warning
Have the contestants of a womanless pageant practice several times before the big event. You don't want twisted ankles from those high heels!