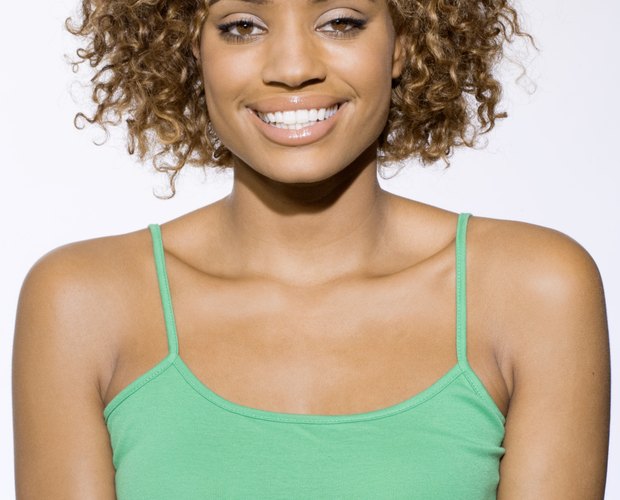 Jupiterimages/Pixland/Getty Images
The look of your hair as you leave the house in the morning probably isn't the same as when you get home. Even when you take the time to style your hair off your face, there is a chance that it could end up straggly and hanging in your eyes. For men, styling products such as gel are one a few options for putting hair back for the whole day. Women also have styling implements that can help. Learn to hold back hair all day without gel and keep your hairstyle looking sleek all day long.
Apply a small dollop of mousse to the palm of your hand. The amount you use depends on the length of your hair. Start at your roots and rake it through your hair with your fingers.
Dip your fingers in a container of pomade. Rub the pomade on your hands until it's warm. Run it through your hair using your fingers. Avoid the roots of the hair, as it can make them look greasy. Pomade is best suited to short hair, especially for men.
Hold a can of hairspray 6 inches from your hair. Mist your hair with the hairspray.
Pin the hair back with bobby pins. This is most appropriate for girls and women. Sweep your hair back using a comb or brush. Use two to four bobby pins to secure the hair in place.
Tip
Don't comb your hair after spraying it with hairspray, as it will flake.