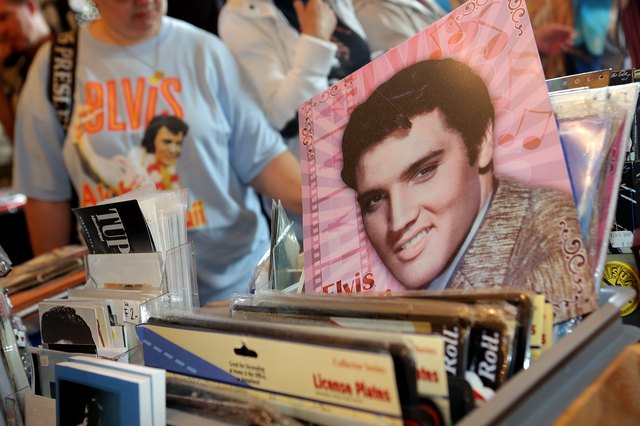 Hannelore Foerster/Getty Images Entertainment/Getty Images
Elvis Presley's songs have withstood the test of time, and so has his hairstyle. The king of rock and roll's sky high pompadour is a signature element of the ever-popular rockabilly style. Whip your hair into Elvis' signature coif to add a retro touch to your daily look. Just grab your pomade and don't forget your blue suede shoes.
Wash your hair and lightly towel dry it. Use a deep cleansing shampoo to prevent any pomade from building up.
Work a quarter-sized amount of pomade through your hair from root to tip. For best results, use strong hold pomade.
Position the tail end of a rat-tail comb at the edge of your hairline, in alignment with the outside corner of your left eye. Pull the comb back until you reach the crown of your head to create a side part.
Comb the hair that falls to the left of the part towards the back of your head. Create a similar part on the right side of your head to create a center section.
Starting directly over the left part, comb the hair in the center section back while lifting it upwards. When you are one inch away from the end, pull the hair to the right to create a curved effect. Repeat on all the hair at the center section until it is all combed back.
To create Elvis's signature flick, pull a 1-inch-wide section from the center of your head forward right at the hairline. Comb a dime-sized amount of pomade loosely through the section while directing it towards the right.
Tip
For best results, ask your hairstylist to leave the hair on the sides of your head 1 inch shorter than the hair at the crown.