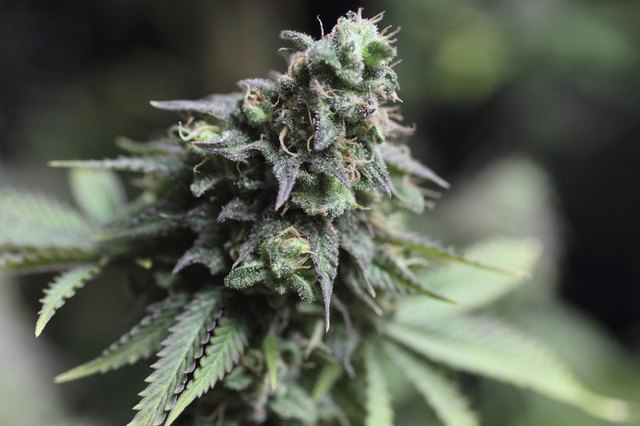 pkripper503/iStock/Getty Images
The California Department of Public Health established its Medical Marijuana Program to provide an orderly way to register those who qualify to grow, dispense and buy marijuana for medicinal purposes. The program issues an identification card that registers qualified patients and their caregivers. Carrying the card is voluntary but valuable because it identifies the holder as a protected marijuana user under Proposition 215 and California Senate Bill 420 and card can save you hassles with the police.
Instructions for Individuals
Obtain a doctor's recommendation for a specific amount of marijuana use. There are no legal limits on this amount, but a doctor that prescribes excessive amounts may have to face the state's medical board.
Gather required information. This includes your doctor's recommendation, proof of identity, such as a California driver's license or valid ID card, and proof of residency, such as a rental or mortgage agreement, California motor vehicle registration or a utility bill.
Personally apply for your card at your county's health department. Present the required information, fill out a form, have your picture taken and pay a $50 fee.
Receive your Medical Marijuana Identification Card. The card will carry your photo and a unique identification number.
Instructions for Cooperatives
Join a group of other people who have been prescribed marijuana and form a non-profit collective or cooperative to grow marijuana.
Obtain a Seller's Permit from the State Board of Equalization to collect sales tax. The co-op must collect and remit sales tax on all marijuana sales.
Obtain any additional city or county business licenses. The requirements vary from one location to the next.
Set up a membership application and verification process. Each member of the co-op should either have a Medical Marijuana Identification Card or otherwise provide the necessary information. Recommending physicians must provide proof of identity and license status.
Tip
California has a patchwork of city and county regulations that can affect your marijuana operation. You can look up detailed information at the Americans for Safe Access website.
Warning
California law does not permit growing or dispensing marijuana for non-medical reasons. Growing medical marijuana is not legal under federal statutes, but as of the date of publication the federal government is not actively enforcing this law in California.