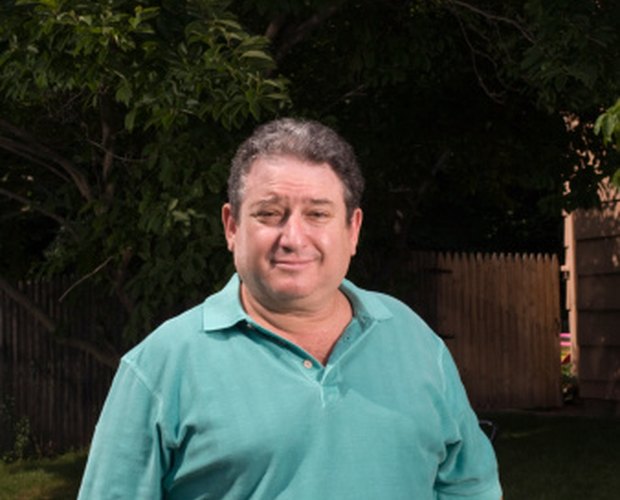 Michael Greenberg/Digital Vision/Getty Images
Not everyone is born with the tall, thin body type exhibited by men and women featured in fashion magazines, and on television. However, even if you have a short and stocky body type, it is possible to alter your look to give the illusion that you are taller and slimmer than you actually are. The right clothes on the right body type can make a real difference to your appearance, and self esteem.
Avoid wearing large baggy clothes to cover up your stocky size. Properly fitted clothing is very important to help you look thinner. Large baggy clothing isn't hiding anything, and can often make you look larger. However, clothes that are too tight will only enhance your stocky frame. In order to get the perfect fit, ask a sale's associate to help you find the best size.
Wear straight legged pants that will elongate the appearance of your legs. If you have a larger stomach area, wear the pants higher on the waist to create the appearance of increased length of your legs. This will also help conceal the stomach area.
Wear solid colors rather than bright, noticeable patterns. Solid colors generally make a person look thinner as they do not draw attention to any problem areas. If you would like to wear a pattern, choose something that is small and blends together at a distance. Or, wear pants or a shirt with a slight vertical pinstripe - vertical stripes, in moderation, are very effective at giving the appearance of an elongated frame.
Choose thin, airy fabrics and skip the heavy woolen sweaters. The heavier the clothes you wear, the stockier your frame will appear. You can look thinner just by choosing thin materials that do not give your look added bulk.
Add some height to your short stature with a pair of high heels, or a shoe with a thicker sole. The higher the shoe, the taller you will be. Also, if your pants extend slightly over the shoe, this will give you a slimmer appearance.