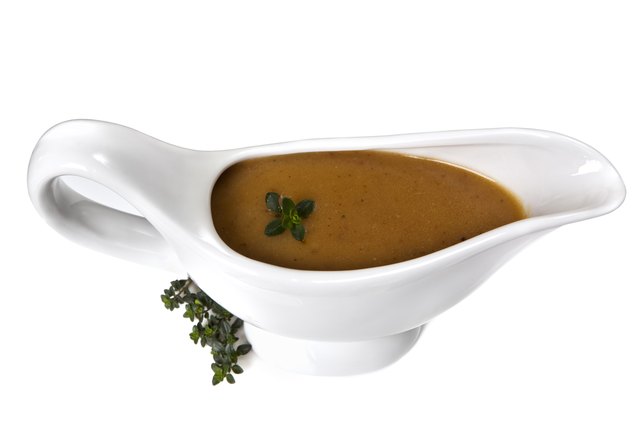 No matter how many times you make pan gravy, lumps have a way of appearing--usually when you least want them. Don't throw the gravy out. Instead, try one of these quick fixes. You can still put Thanksgiving dinner on the table in time.
Break up larger lumps by whisking the gravy vigorously in a figure-eight motion.
Pour the gravy through a mesh strainer. Avoid pressing flour lumps through the mesh.
For small, stubborn lumps, pure'e the gravy in a blender or food processor. To prevent burning yourself, make sure the lid of the blender jar is closed securely before pure'eing hot gravy.
If you need to thicken the gravy, stir in additional flour or cornstarch that's been dissolved in cold liquid.
Tips
To prevent lumps, blend flour well with oil or butter, or dissolve it completely in a small amount of cold broth or water before adding it to hot liquid.