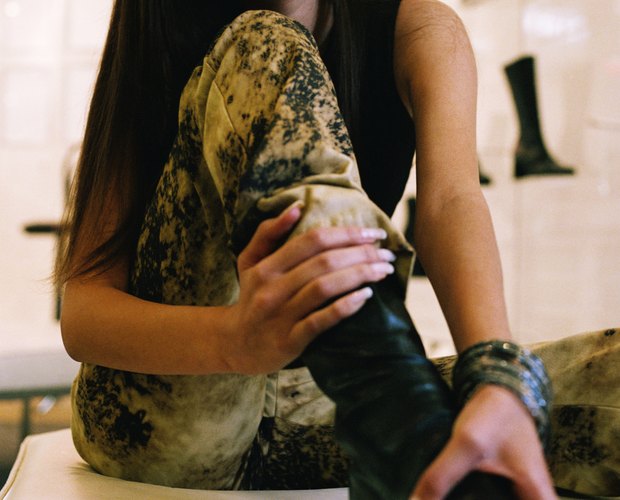 Stockbyte/Stockbyte/Getty Images
Long winter boots are back in fashion. This is good news for cold calves, but bad news once the boots get worn in and begin to sag or fall down. As the boots fall down, your ankles get thicker, making it uncomfortable to walk. You could try increasing the size of your calf muscles, but there are several less drastic measure that will help you keep your boots up.
Hold up soft suede boots that fold over at the top using an elastic band that isn't too tight. Put the elastic band under the fold so that it is hidden from view.
Take your boots to a cobbler, who can take in the calf and tailor them to your leg. This is a more expensive solution, but well worth it if you have already invested in a good pair of boots.
Apply adhesive boot strips to the inside of the boot. Peel off the backing and stick the strip to the inside of the boot leg. The adhesive strip will stick to your leg or clothing and prevent the boot from falling down.
Wear your jeans inside your boots or wear thick socks or stockings to prevent the boots from falling down.