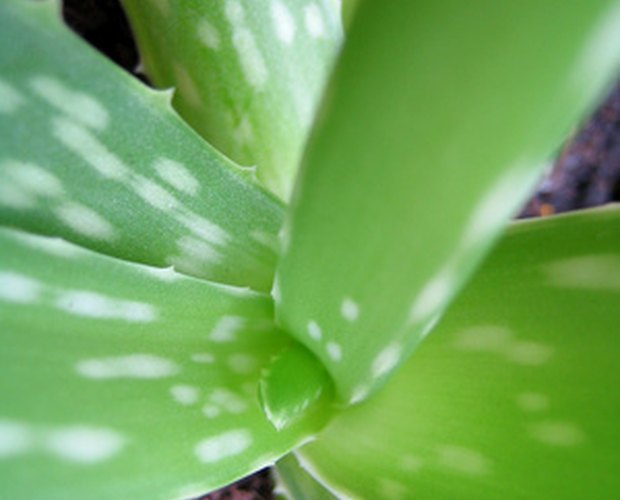 Aloe vera is a plant that strongly resembles a cactus, although it is actually a type of lily. Aloe vera is used in the treatment of burns, ulcers, acne, insect bites, psoriasis and a variety of other ailments. Most people are aware of the topical uses of aloe vera, but most don't know that the plant can also be eaten. It contains a variety of vitamins, minerals and amino acids. Consuming aloe vera is beneficial for digestive disorders, improves liver and kidney function and even reduces arthritis symptoms.
Use a sharp knife to remove three thick leaves from your aloe vera plant. Place a towel underneath where you're cutting to catch aloe vera juice.
Lay the leaves on the cutting board, and slice each leaf down the center from the tip to the cut end. Do not cut through the entire leaf. Repeat for each of the three leaves.
Separate the leaf with your fingers, exposing the center of each leaf. Run a spoon along the middle of each leaf to scrape up the clear liquid. Avoid removing the green liquid, as this is the most bitter. Place the collected gel into a small bowl or cup.
Combine the aloe vera with 8 oz. of juice in your blender. Blend well and enjoy.