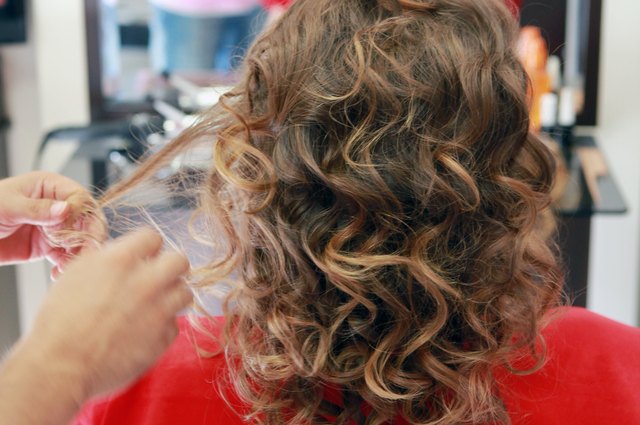 If you want attractive, frizz-free ringlets (not bushy curls), taking care of your curly hair is an important first step to getting those lush curls you desire. With all of the different hair gels on the market, it can be difficult to choose the right one for you. Most of them work in similar ways, so it's often your hairstyling technique that makes the difference in how your curls turn out. Even women with wavy hair can create enviable curls with the right product and a well-honed technique.
Begin with clean hair, freshly shampooed and conditioned. Your hair should be damp to wet.
Divide hair into three sections: one back section and two front sections.
Create any parts you want to wear in your hair while dividing into sections.
Apply a dime- to quarter-size amount of gel to the back section of your hair. Use more gel if you need more control.
Apply the gel by raking your fingers through your hair from scalp to ends. This causes curls to clump together.
Create more defined curls by twirling sections of hair around a finger and then releasing.
Allow hair to air-dry, or use a diffuser dryer on low heat so that the curls are not disturbed.
Tips
Firm-hold gels are good for very curly or coarse hair.
References