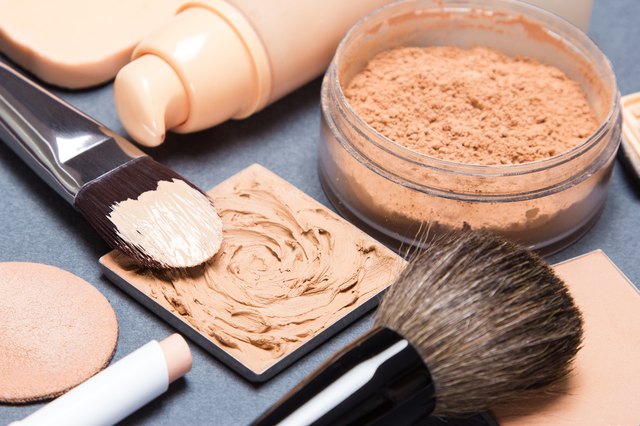 Acne can be a curse, but there's no need for despair. While waiting for facial skin care and over-the-counter treatment to work, cover up unsightly pimples with foundation makeup. Use the right steps to conceal acne with makeup so that you don't end up drawing more attention to it.
Match your own skin tone with a non-comedogenic foundation. If you have trouble finding makeup that doesn't clog pores or finding the right shade of foundation, treat yourself to a visit to a department store makeup counter for suggestions. These people have training to cover up all kinds of facial flaws.
Think about buying hypoallergenic or sensitive skin makeup if you are prone to breakouts. Some companies produce makeup specifically for acne-prone teens, but that doesn't mean you have to be a teenager to use it.
Start with routine facial care of washing your face, applying astringent and moisturizing. Makeup is best applied to a clean face.
Place a tiny amount of foundation on your fingertip and pat it on the affected area. Patting provides better coverage than rubbing.
Apply the remainder of the foundation with fingers or a special makeup sponge for even coverage to your face. Be gentle in your application without rubbing the foundation in. Remember that less is more so that you can avoid having a caked look to your makeup.
Consider using a matte face power to set the foundation and reduce any shine left on your face from skin oils.
Tips
If foundation alone seems unsuccessful as an acne coverup, try concealer cream.