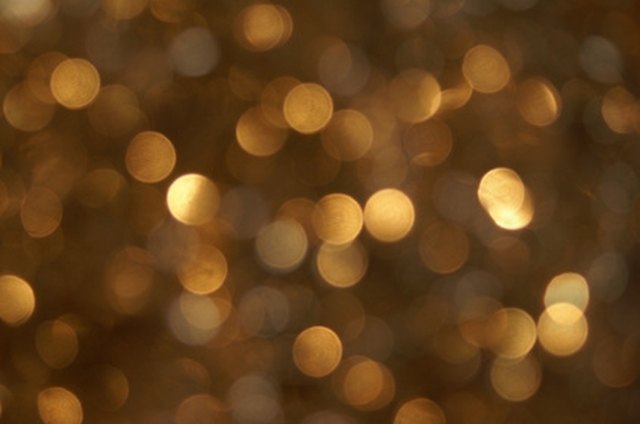 How to Apply Glitter to Your Face and Body. Go glamorous by wearing a little glitter on your next evening out. Shimmer, shine, razzle or dazzle with silver, gold or a frosted pastel.
Take a moment to consider the look you'd like to achieve. Do you want to add sparkle to your face or shimmer to your body? Most products are face or body specific.
Consider the color of your makeup and the color of your outfit when selecting a shade. Gold complements a warmer complexion, while silver works best on cool-toned complexions. Match colored glitter to hues in your makeup and clothing.
Complete your makeup before applying glitter to your face. Using a very small amount of glitter, dab it gently near the eyes, just above the lash tips or at the outer corners of the eyes.
Get dressed before applying body glitter. Your choices will range between glitter powders, gels and lotions.
Focus on exposed skin, such as the chest, back, lower legs and tops of the feet. Place a small amount of the product in your hands and distribute a thin layer over the area you want to cover. Apply the glitter to your body using smooth, consistent strokes.
Enlist the help of a friend to access hard-to-reach places.
Tip
Wash your hands well immediately after application to remove any residual glitter from your palms.
Warning
Use products around your eyes that are specifically formulated for the face to avoid any undesired flaking or running into the eyes.