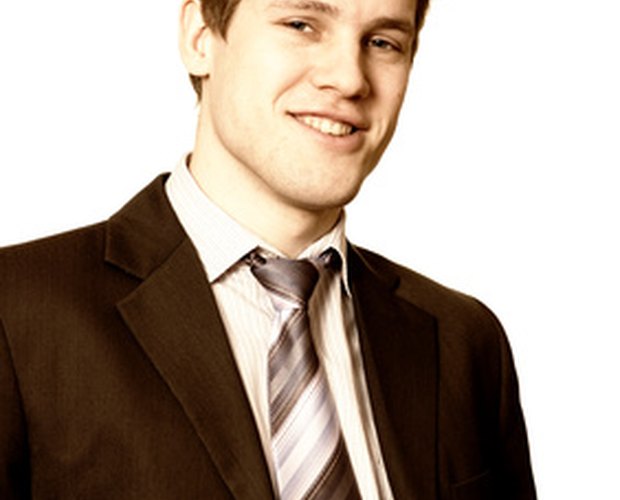 sepia picture of a business man with hair standing on end image by Andrejs Pidjass from Fotolia.com
To choose the right products for a man's hair the first thing is to establish his hair type. As with the skin, there are a number of types of hair primarily, determined by their amount of moisture, elasticity or brightness. However, you need to know that hair is never a constant and it is prone to health and emotional disruptions, as well as climatic changes, and can become coarser, finer, oilier, drier, frizzier and smoother at different stages in a man's life.
Dry Hair
Dry hair is a hair with moisture deficiency that is a result of chemical products abuse, natural factors like inheritance, or aggressiveness of the environment. It is weak, opaque and fragile.
Oily Hair
Oily hair is characterized as not having sufficient volume, as well as having a wet look due to nervous system disorders, wrong diet or the excessive workings of the glands (this might have a genetic origin).
Thick Hair
Thick hair has a harsh texture and so is very hard to control. It is recommended that men with thick hair wash it three or four times a week, using a good quality conditioner after shampooing, which should not contain proteins that add volume.
Thin Hair
Thin hair looks limp and lifeless--without volume. It is hard to style because this type of hair falls easily. Use a protein-based shampoo formulated for thin hair. Do not apply conditioner. If the hair is also weak, use a revitalizing lotion containing vitamin B to fortify it.
Curly Hair
Curly hair tends to be a rough and wild, with less brightness. It requires a lot of care, and tends to dry and break. Stylists recommend that men with curly hair wash it frequently using a soft shampoo designed for curly hair. It will help soften the hair and condition it without damaging the curves.