The world of holistic beauty is coming up fast and furious, but when it comes to trusting our skin with solely organic and "natural" ingredients, a lot of people aren't 100% convinced. Biba de Sousa, an insider esthetician known for tending to the skin of Emily Blunt, Emma Roberts, Dree Hemingway, among others, has been in the practice of holistic beauty and wellness for upwards of 15 years. Her client list and impressive product range, formulated after years of clients asking for her magic to be bottled up, prove that beautiful skin and wellness go hand-in-hand. I had the honor of receiving one of Biba's signature treatments, and let me tell you, I have never learned that much about skin health in my life.
"A skin care routine should be short and simple, and skin care treatments as regular as massage, nail and hair treatments. Layering numerous products is the oldest trick in the book, that is often masking the lack of true understanding of the skin functions and cosmetic chemistry," says Biba.
The facial was about 90 minutes. Each facial Biba books is customized for the clients skin, it's never one-size-fits-all. It started with a light pass of diamond microdermabrasion followed up with OxyGeneo, which is another type of microdermabrasion that uses baking soda, it delivers carbon dioxide into the skin which releases oxygen. Then Biba started with lymphatic drainage, she used a duo medium-rate pulse that started right in the center of my chest working towards my neck. I had never experienced anything like this before, it honestly felt like it was opening up energy channels from the center of my chest outwards. Relaxing is an understatement. Then, using a singular probe, she moved to lymphatic drainage on my face to help detox the skin and remove puffiness, which Biba said "leads to firmness and better skin metabolism."
Biba then followed up with a facial massage, and a hand massage using her new Onerta Hand + Body Lotion, which is an amazing formula that provides long-lasting hydration without that greasy feeling leftover. It has mango seed oil, vitamin C, frankincense and DMAE. Then, she did guasha on my face to continue the lymphatic drainage and massage. Of course, couldn't leave out extractions, which were followed by her Calming Sulfur Zinc Mask, "for anti-inflammatory and redness."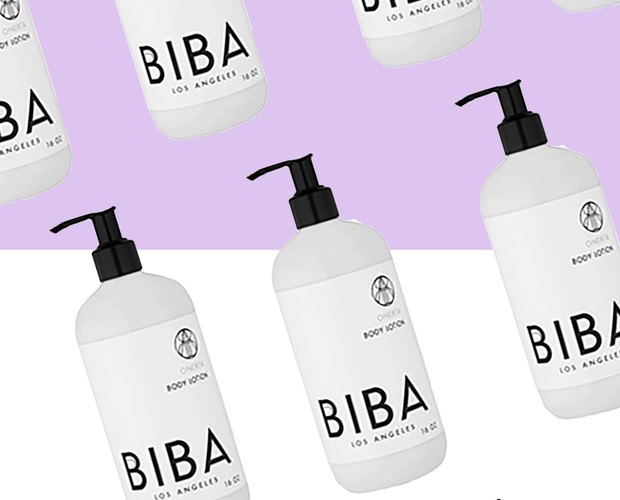 After that I was feeling really good, like I knew I was going to be glowy AF. The last part was an infusion, called Rezenerate, it's similar to microneedling except not actually puncturing the skin. Biba used her Plant Stem Cell Peptide Serum (a potent blend of plant peptide and hyaluronic acid), rezenerate is a non-invasive treatment that has a silicone pad which imparts product into the skin. She closed out with a swipe of Daily Moisturizer and a pass of high-frequency to kill bacteria from the extractions and prevent later breakouts.
What's amazing about Biba is that she has a true passion for creating, helping and learning.
She was giving away little tubs of her personal stash of hand & body lotion that she simply mixed up at home, to clients who were having chronic dry skin issues. After numerous high-profile clients begged for the lotion to be available to purchase, she spent over a year formulating and stabilizing the new Onerta line. It's noncomedogenic (i.e. it won't clog your pores if you touch your face), soaks right in without leaving a greasy residue, and smells GREAT.
Shop the body lotion made-for-everyone right this way.