When it comes to your makeup routine in the morning, it's all about the order of the products, the application, and the products, themselves. If you're using the wrong type of makeup for your skin, tone, and needs, you might not be getting the results you're looking for.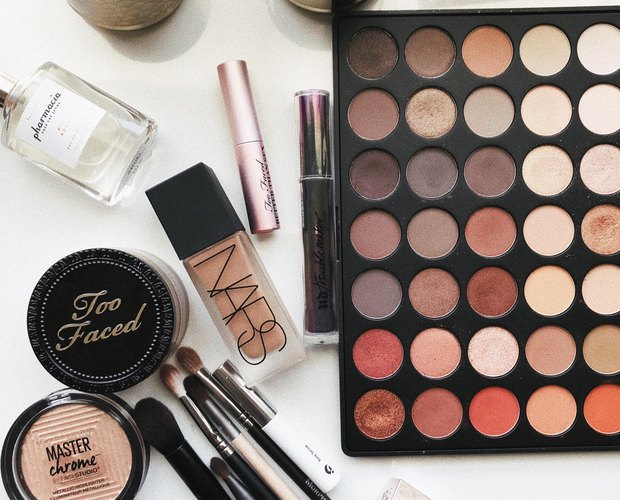 Luckily, we got a few tips for finding the right concealer, in particular, along with how best to use it before heading out the door.
Test the Product Before Buying
Concealers and foundations can easily be too dark or too light, and it's hard to know what works for your skin tone on your own. A solution? Seek advice from a makeup artist and ask to be matched.
"It's easy to find a concealer that caters both to custom tone and skin color, but also to your needs in a product," says Rachel Rosenberg, makeup artist and Assistant Boutique Proprietor / MUA at Benefit Cosmetics on Armitage Ave.
"To color-match properly, we suggest dropping a small dot on the bottom of your cheek – this should match as closely as possible to your neck color. When you've found something that will match your neck, we know that you will have no worries in regards to ensuring your neck is blended in," she says.
Find the Right Color
"Many people choose a shade that is too light, which unfortunately calls attention to the pimple or imperfection," says Dr. Sonia Batra, a dermatologist in California and co-host of the show The Doctors. "This also goes for under-eye circles – too light a color on top of dark circles only emphasizes the problem. You should aim for one to two shades lighter than your complexion, maximum," she says.
What's more, application for under-eye concealer does matter. "For under-eyes, I always recommend tapping on your product, as that will ensure the concealer does not settle into any under-eye creases. Tapping down into a downward triangle, and then blending, will offer a brightness to the center of the face vs. just underneath," Rosenberg says. If you skip this step, you risk getting a chalky, thick appearance, which won't look as blended as it should.
"If a client's main concern is their under-eyes, we offer a brilliant, color correcting solution with our Brightening Concealer, which will cancel out your brown and blue tones," she adds.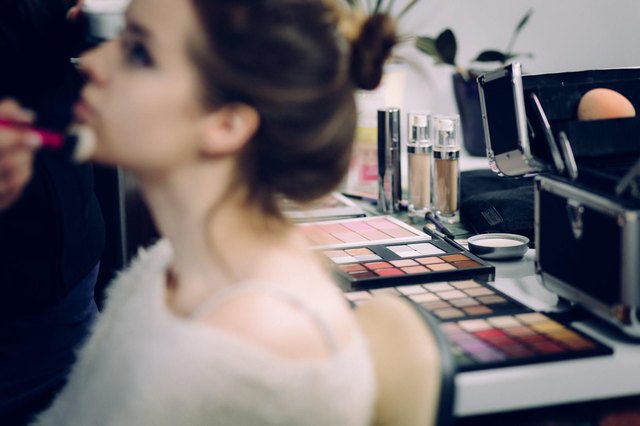 Choose the Right Formula for Your Skin
Make sure you are choosing a concealer that works with your skin type, as well as what you are trying to cover. "If you have oily skin, an illuminating formula might bring too much shine to your face, and you are better off with a matte formula," says Batra. "If you have very dry skin, or a pimple that has been dried out by a spot treatment, choose a creamy, moisturizing formula that won't cause flaking," she adds.
You can also add in a balm. "For a client with dry skin, we offer a sheer, light-weight concealer that includes a balm that will sooth the skin with vitamins in our Hydrating Concealer," Rosenberg says. The balm aids in moisturizing the skin, which can reduce dry, flaky skin and rough patches.
Prep Your Skin
Unfortunately, not properly preparing skin for concealer can result in creasing, caking, and uneven application. "Make sure your skin is well-moisturized so the concealer doesn't settle in fine lines and call attention to them, particularly in the under eye area," says Batra. "Applying primer is also a good idea. It provides a smooth base for product and it helps makeup set and last longer," she adds.
Don't Apply Too Much
There is a thing as overkill. "When staring down a pimple or under eye circles in the mirror, we tend to want to layer on concealer to ensure the problem is fully camouflaged," says Batra. "Yet, concealer is concentrated, so a little goes a long way, and over-application can cause a cakey, unnatural look," she says.
"Covering too much area – like the entire half-moon under your eye – can also look unnatural, so place concealer only where you need it most," she adds.
Use the Right Tools
"Precision is important when covering an imperfection on your face, such as a pimple, and a small brush can help you expertly apply concealer only to the exact spot where it is needed," says Batra. "Using a flat brush on the rest of the face, particularly around the corners of nose and eyes, can help you blend much better and achieve a more natural look," she says.
You might also like: 8 Ways To Work On Your Beauty Game From The Inside-Out