Overview
As the old song goes, breaking up is hard to do. Learning to live without someone you've gone through the trouble of learning to live with can be traumatic, and it's easy to harbor hard feelings about what drove you apart. But not all breakups have to be ugly. These 10 celebrity couples are proof positive you can say "I want to stay friends" (and actually mean it) when you part ways.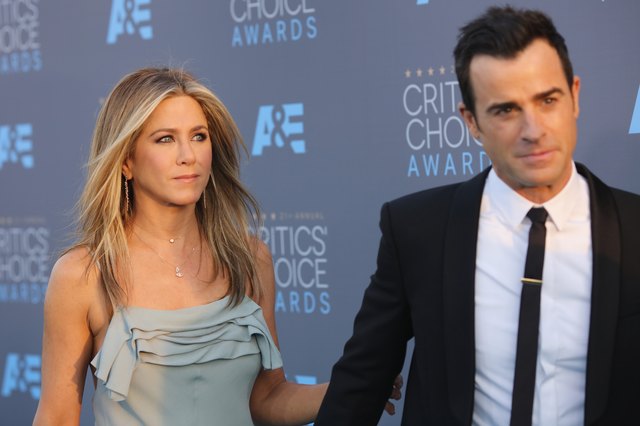 Mark Davis/Getty Images Entertainment/GettyImages
1. Jennifer Aniston and Justin Theroux
The recent split between Jennifer Aniston and Justin Theroux was a massive bummer. But the joint statement they issued about it was possibly the most amicable anyone has ever heard: "In an effort to reduce any further speculation, we have decided to announce our separation. This decision was mutual and lovingly made at the end of last year. We are two best friends who have decided to part ways as a couple but look forward to continuing our cherished friendship." According to People, they still talk all the time and, according to Metro UK, have just reached a custody agreement for their dogs. What's friendlier than that?
Read more: Spanking and Dry Spells? 10 Celebrities' Incredibly Honest Sex Confessions
Jason Merritt/Getty Images Entertainment/GettyImages
2. Gwyneth Paltrow and Chris Martin
These two didn't even use the word "breakup" when they split; instead, Gwyneth Paltrow and Chris Martin coined the term "conscious uncoupling." They have two kids, Apple and Moses, and seem to have a handle on co-parenting, still spend holidays together and even go on vacation together, even though Paltrow is now engaged to Brad Falchuk. But getting to this point wasn't easy. As Paltrow told Porter, "I wanted to turn my divorce into a positive. What if I didn't blame the other person for anything and held myself 100 percent accountable? What if I checked my own sh*t at the door and put my children first? And reminded myself about the things about my ex-husband that I love, and fostered the friendship?" Though she went on to say it was the hardest thing she ever did, when kids are at stake, she felt it was worth the effort.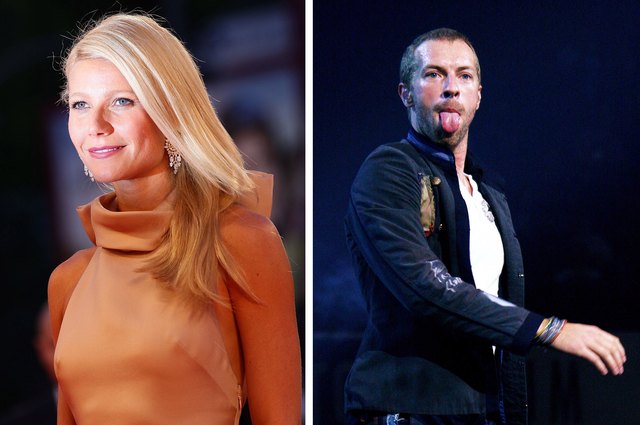 Vittorio Zunino Celotto/Getty Images Entertainment/GettyImages
3. Hugh Grant and Elizabeth Hurley
After dating for 13 years, Hugh Grant and Elizabeth Hurley have since slid into a best friendship — he's the godfather of her now 15-year-old son — but it might not have been easy at the time. Earlier this year, Grant spoke affectionately about his relationship with Hurley on "The Jess Cagle Interview," according to the Daily Mail UK: "We're like brother and sister… I think it's partly because we went from zero to somewhere together," he said. The two split years after his 1995 arrest for lewd conduct with a prostitute, and Grant went on to admit that incident is what ultimately drove them apart. Grant himself recently fathered his fifth child (with someone else) — and Hurley announced it to the American press while doing interviews for her saucy E! series, "The Royals." And their friendship remains very much intact.
Read more: 10 Celebrities Over 60 Share Their Hot-Bod Secrets
Getty Images/Hulton Archive/GettyImages
4. Bruce Willis and Demi Moore
This power couple of the '90s divorced in 2000 after having three kids. What made headlines? How well they got along! Their daughter, Rumer, once said on "Larry King Now" she was "thankful" her parents handled their split as well as they did. "I never had to split up vacations or split up birthdays," she said. "They always made an effort to do all of the family events still together and made such an effort to still have our family be as one unit, as opposed to two separate things, which I think really made an impact."
Joe Corrigan/Getty Images Entertainment/GettyImages
5. Demi Lovato and Joe Jonas
Young love doesn't always blossom into best friendship, but, in the case of Demi Lovato and Joe Jonas, it really did. The relationship only lasted "like a month or two" back when they were teens, and, according to Teen Vogue, she admits to falling in love with him during a kiss on "Camp Rock" in her Netflix documentary, "Simply Complicated." The two are still totally tight and support each other's projects, and Lovato even tweeted joyously when Joe announced his engagement. Goes to show your first love can evolve into a true friend.
Read more: Angelina Jolie Eats Spiders?! And 9 Other Weird Celeb Food Confessions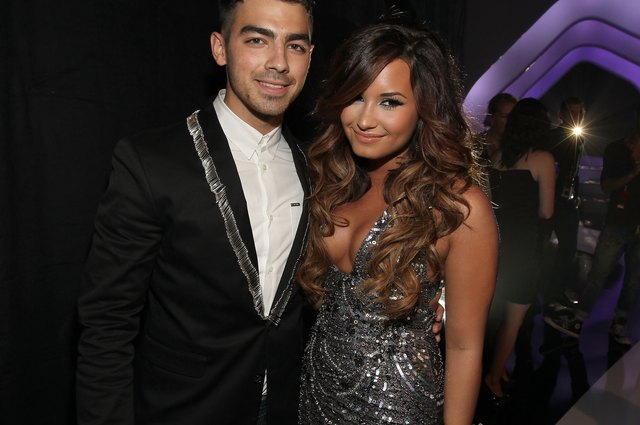 Christopher Polk/Getty Images Entertainment/GettyImages
6. Angelina Jolie and Billy Bob Thorton
They first met on a movie set and fell so hard and so fast that they wore vials of each other's blood around their necks. Unfortunately, those vials of blood weren't thick enough to keep them together. Though they've long been divorced and have married (and had children with and, in her case, divorced) others, they remain friends and talk every few months, Thornton told GQ. "I never felt good enough for her," he said in the interview, explaining how "she was always going off to meet with the U.N. people or the president or the adoption agencies, and he just wanted to stay home and watch baseball." Though their marriage didn't last, it sounds like their friendship could last a lifetime.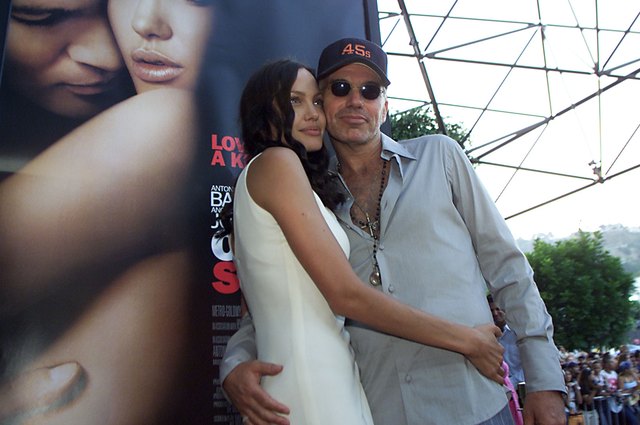 Kevin Winter/Getty Images Entertainment/GettyImages
7. Chris Evans and Jenny Slate
You can't help but root for Chris Evans and Jenny Slate because the things they've said about each other to the press since breaking up are positively positive. "We all love each other so much, and it's a real, real love," Slate told People while doing press for "Gifted_,_" a movie they did together. "I mean, I have gone on and on about how beautiful Chris is. He is — inside and out." When once asked about her, he reportedly winced and pled the fifth. Their yearlong breakup was so healthy, People is now reporting that, as of Christmas 2017, they've likely reconciled. Here's hoping it sticks!
Read more: Beyonce Uses $900 straws?! And 10 Other Celebrity Backstage Health Demands
Frazer Harrison/Getty Images Entertainment/GettyImages
8. Andrew Garfield and Emma Stone
Back in 2015 when these actors broke up after four years together, the whole thing was dignified and never really seemed completely over. She described him as "someone I still love very much" to Vogue a year after the split. He told the Vanity Fair podcast she'd be the one person he'd pick to join him on a desert island. They were spotted together multiple times last year and, according to E! Online, were seen laughing and hanging out together at the end of last year at the 2017 Governor's Awards. There may be hope for Spider-Man and his real-life Mary Jane yet!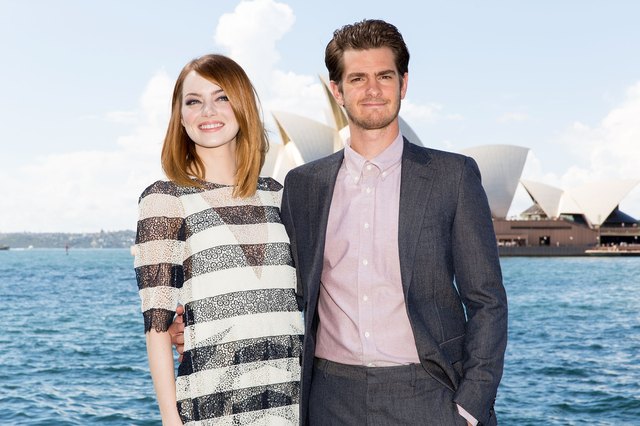 Caroline McCredie/Getty Images Entertainment/GettyImages
9. Chris Pratt and Anna Faris
When Chris Pratt and Anna Faris announced their separation, they did so respectfully and without blame. "We still love each other and will always cherish our time together," the tweet read. And two months later, Faris told People she understood how bummed out the public was when they split: "It's understandable that people seemed so invested in our happiness together," she said. "All I can say about that is it's all true, that we truly adore each other, and we love each other, I think it still comes through." She went on to say: "There is still so much laughter in our lives together, and he is so proud of me still. We watched each other grow, and he still cracks me up all the time. And I think I crack him up — unless he's a really good actor and great at faking laughter." After a breakup, laughter sure beats tears!
Read more: 11 Lady Celebs Who Can Weightlift Like No One's Business
Matt Winkelmeyer/Getty Images Entertainment/GettyImages
10. Katy Perry and Orlando Bloom
This on-again, off-again couple has always expressed kindness and respect toward each other when they were off-again. According to People, they first got together in January 2016 and decided to call it quits in March 2017, but they kept in contact. After the split, Bloom told Elle UK: "We're friends," he says of Perry, without mentioning her by name. "It's good. We're all grown-up. She happens to be someone who is very visible, but I don't think anybody cares what I'm up to. Nor should they. It's between us. It's better to set an example for kids and show that [breakups] don't have to be about hate." But guess what? The internet is swirling with rumors of a reconciliation. According to People, they were seen touristing around Prague. Guess we'll have to stay tuned to see if they're on-again!
Jason Kempin/Getty Images Entertainment/GettyImages
What Do YOU Think?
Have you ever had a healthy breakup? Can you think of other celebs who have? Let us know about what you've seen and heard in the comments below!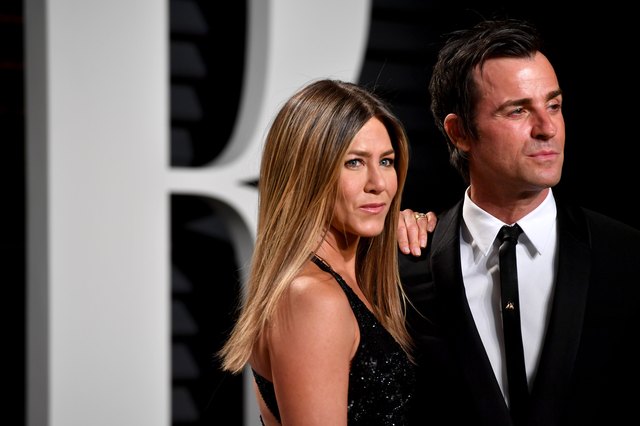 Pascal Le Segretain/Getty Images Entertainment/GettyImages