Decorating the Christmas tree is an iconic part of the holiday season. Every year we opt for a new theme to get creative and compliment the rest of our holiday decor. This year, we teamed up with Pier 1 Imports to show you not one, but three fun themes you can easily do at home. Floral with classic pine cones and poinsettias, bows with a holiday color scheme, and metallic for a sophisticated and bright room. Which is your favorite?
FLORAL: Start with a pretty tree skirt and wrap tree with rustic pine cone garlands. Then, add festive poinsettias in classic red and holiday plaid throughout. Finish with birch-wrapped gifts.
BOWS: Choose 3 or 4 of your favorite thick ribbons and tie into bows. String pipe cleaner (or floral tape) through each bow to affix on the tree. We love sparkles and festive colors such as red, green adn gold. Finish with hologram-wrapped gifts.
METALLIC: Start with a tree skirt that has metallic accents and wrap a glittery star garland around the tree. Add golden rattan balls in various sizes throughout the tree, then finish with the tiniest silver jingle bells. Use gilded wrapping paper for a sparkling finish!
Share your Christmas trees with us on Instagram tagging #LEAFtv and #Pier1Love! Happy Holidays!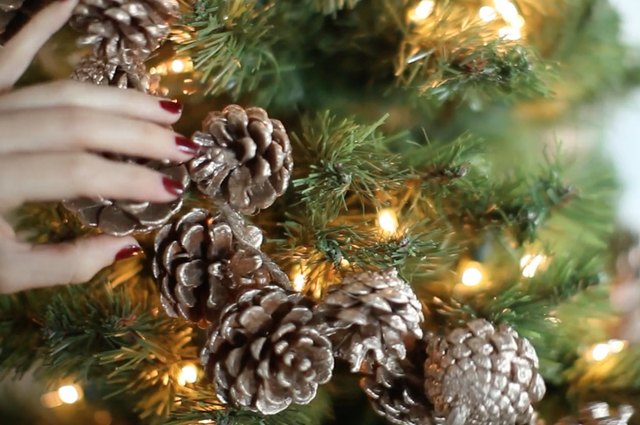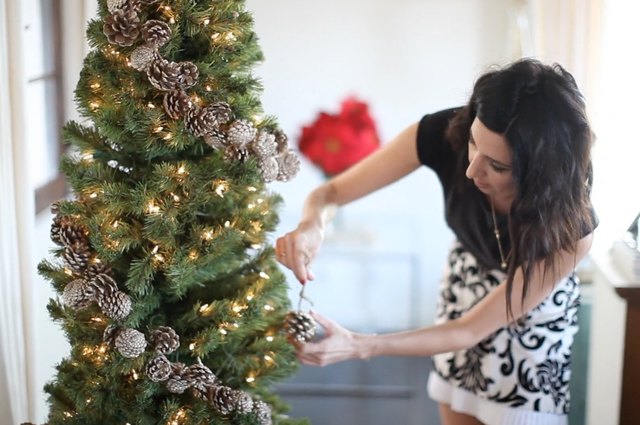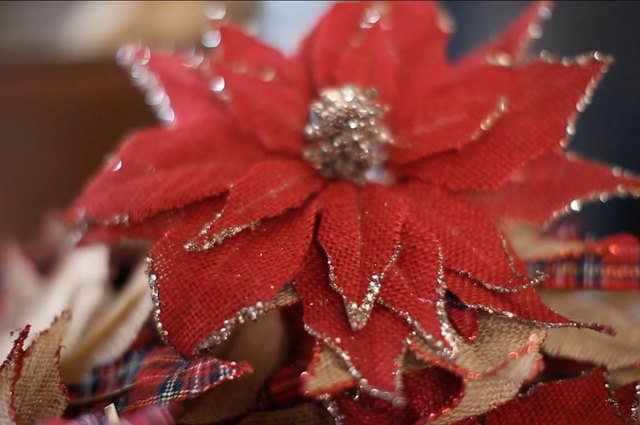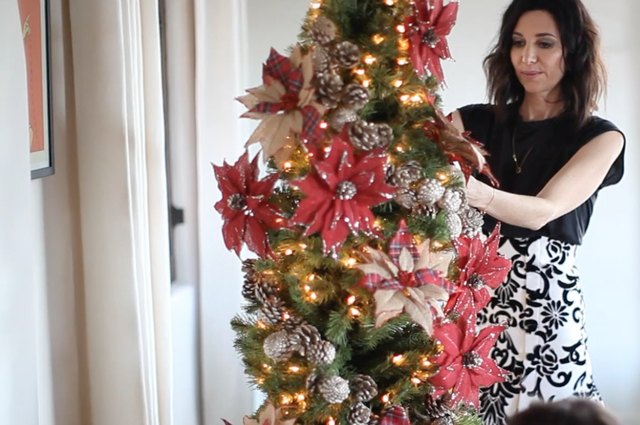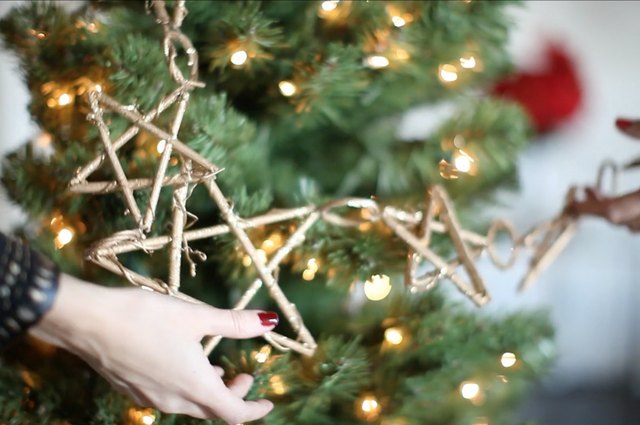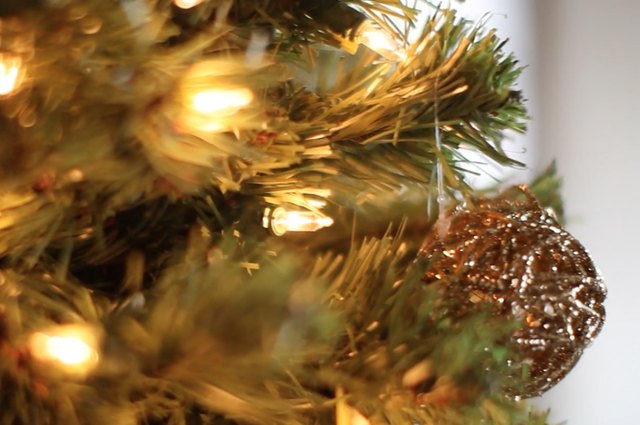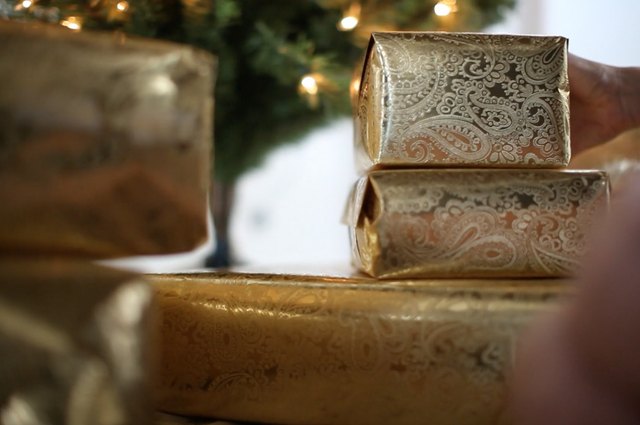 <div data-export-instantiate="$embed">https://vimeo.com/147500394</div>Decorating the Christmas tree is an iconic part of the holiday season. Every year we opt for a new theme to get creative and compliment the rest of our holiday decor. This year, we teamed up with <a href="http://r1.fmpub.net/?k1=cmx-metric&amp;k2=8728|738|2679&amp;k3=post&amp;k4=&amp;r=https%3A%2F%2Fad.doubleclick.net%2Fddm%2Fclk%2F297575558%3B124328642%3Bu" target="_blank">Pier 1 Imports</a> to show you not one, but three fun themes you can easily do at home. Floral with classic pine cones and poinsettias, bows with a holiday color scheme, and metallic for a sophisticated and bright room. Which is your favorite? <ol> <li><strong>FLORAL:&nbsp;</strong>Start with a pretty tree skirt and wrap tree with rustic pine cone garlands. Then, add festive poinsettias in classic red and holiday plaid throughout. Finish with birch-wrapped gifts.</li> <li><strong>BOWS:</strong> Choose 3 or 4 of your favorite thick ribbons and tie into bows. String pipe cleaner (or floral tape) through each bow to affix on the tree. We love sparkles and festive colors such as red, green adn gold. Finish with hologram-wrapped gifts.</li> <li><strong>METALLIC:&nbsp;</strong>Start with a tree skirt that has metallic accents and wrap a glittery star garland around the tree. Add golden rattan balls in various sizes throughout the tree, then finish with the tiniest silver jingle bells. Use gilded wrapping paper for a sparkling finish!</li> </ol> <strong>Share your Christmas trees with us on <a href="http://instagram.com/leaftv" target="_blank">Instagram</a> tagging #LEAFtv and #Pier1Love! Happy Holidays!</strong> <div data-export-instantiate='$slide'><h3>&nbsp;</h3></div><img src='https://leaf.tv/wp-content/uploads/2015/12/ChristmasTree_Gallery-1-.jpg'> <div data-export-instantiate='$slide'><h3>&nbsp;</h3></div><img src='https://leaf.tv/wp-content/uploads/2015/12/ChristmasTree_Gallery-2.jpg'> <div data-export-instantiate='$slide'><h3>&nbsp;</h3></div><img src='https://leaf.tv/wp-content/uploads/2015/12/ChristmasTree_Gallery-3.jpg'> <div data-export-instantiate='$slide'><h3>&nbsp;</h3></div><img src='https://leaf.tv/wp-content/uploads/2015/12/ChristmasTree_Gallery-4.jpg'> <div data-export-instantiate='$slide'><h3>&nbsp;</h3></div><img src='https://leaf.tv/wp-content/uploads/2015/12/ChristmasTree_Gallery-5.jpg'> <div data-export-instantiate='$slide'><h3>&nbsp;</h3></div><img src='https://leaf.tv/wp-content/uploads/2015/12/ChristmasTree_Gallery-6.jpg'> <div data-export-instantiate='$slide'><h3>&nbsp;</h3></div><img src='https://leaf.tv/wp-content/uploads/2015/12/ChristmasTree_Gallery-7.jpg'> <div data-export-instantiate='$slide'><h3>&nbsp;</h3></div><img src='https://leaf.tv/wp-content/uploads/2015/12/ChristmasTree_Gallery-8.jpg'> <div data-export-instantiate='$slide'><h3>&nbsp;</h3></div><img src='https://leaf.tv/wp-content/uploads/2015/12/ChristmasTree_Gallery-9.jpg'> <div data-export-instantiate='$slide'><h3>&nbsp;</h3></div><img src='https://leaf.tv/wp-content/uploads/2015/12/ChristmasTree_Gallery-10.jpg'> <div data-export-instantiate='$slide'><h3>&nbsp;</h3></div><img src='https://leaf.tv/wp-content/uploads/2015/12/ChristmasTree_Gallery-11.jpg'> <!-- no ads here -->