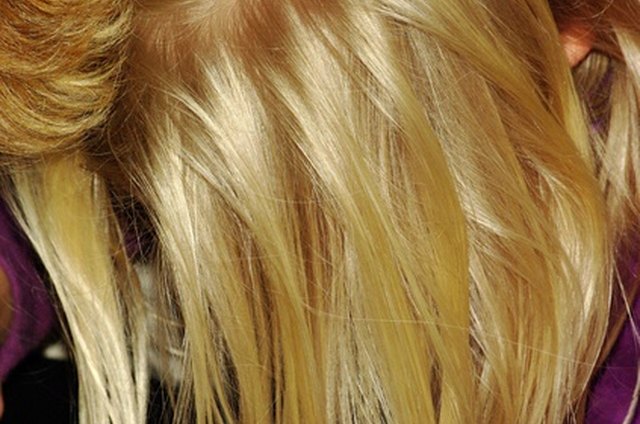 Toner is typically used after an initial hair color process to change the tone of the hair. Long used after bleaching services, many hair stylists use toner for any color process where they want tweak the tone of the hair, not the level of lift or lightness.
Toner on Gray Hair
Since toner is deposit only, meaning it won't change the lightness level, only the tone of the color, technically it can color gray hair, but since gray hair is harder to color than regular hair, the toner may not take.
Blending in Gray Hair
If a blond color is desired, the best thing to do is to lift the whole head of hair to the level of lightness desired and then tone to an ashy or platinum blond since ash and platinum are both closest in color range to gray hair.
Gray Coloring Tips
Pre-soften the hair with a 20 percent peroxide solution combed through the hair and left to sit for five minutes. Then rinse and pat the hair dry before applying the desired color. This will open up the cuticle and allow more color to be deposited. Leaving color on for an additional 10 to 15 minutes will also help the color deposit on the tough gray hair.
References