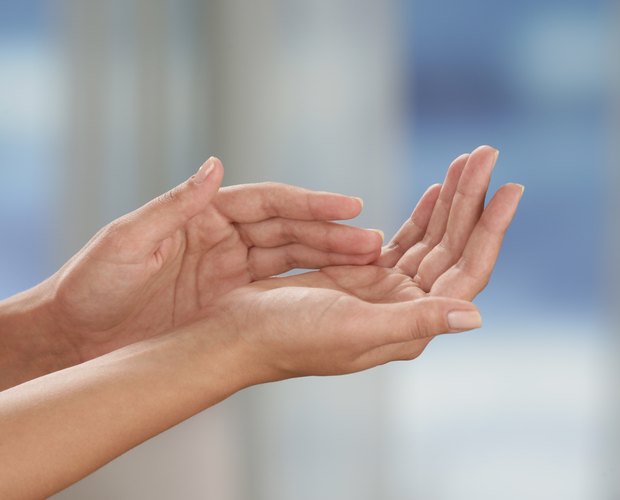 Comstock Images/Comstock/Getty Images
The Vaseline company produces products with petroleum jelly as a base. Most often, Vaseline is associated with its signature petroleum jelly, which is a skin moisturizer made of mineral oils, paraffin and microcrystalline waxes. Other Vaseline products include lotions and creams for the body, face and hands. Vaseline products moisturize skin and seal in the moisture, protecting skin from damage.
Products
The Vaseline line of products includes petroleum jelly-based products that feature other ingredients, such as aloe or cocoa butter. These products are used to firm or renew skin, or to give it a healthy glow. They also help keep skin hydrated and shield it from damage caused by the wind or sun. Vaseline can be used on the face, hands, feet and entire body. However, Vaseline products may only be used externally.
Uses
Vaseline can be used to add shine to or to lubricate things other than your skin. These uses include shining shoes to fixing squeaky doors. Body-related uses include moisturizing skin, protecting cuts and sores and protecting the forehead and neck while coloring hair. Vaseline can also be applied to chapped lips, as a diaper rash or on rough feet. Vaseline products, not just the petroleum jelly but the lotions as well, are free of allergens and chemicals.
Warnings
Since Vaseline works as a lubricant and moisturizer, you may be tempted to use it internally as a lubricant. Vaseline may be used externally only. It may cause infection due to the amount of petroleum and oil it contains. These products are not water soluble because they are not water-rrbased. As a result, your body may have a hard time getting rid of the petroleum jelly, which may lead to infection such as yeast infection. When used during sexual intercourse, Vaseline may cause condoms to break.
Other Precautions
Do not swallow Vaseline to soothe a cough or for other reasons, since you may get sick afterward due to the problems your body has eliminating the Vaseline. When using on babies, such as to minimize diaper rash, make sure the Vaseline is on external parts of the body. Use it in small amounts and remove any excess Vaseline from the skin.