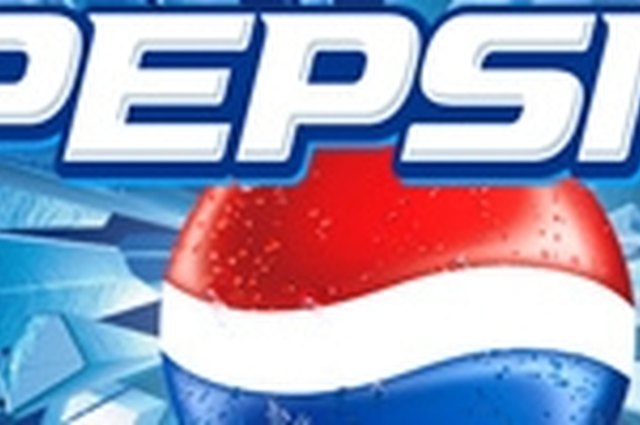 culture.culte of flickr.com
PepsiCo, the maker of Pepsi, is not the type of company to be outdone by its competitors, Coca-Cola Co., Dr. Pepper Snapple Group and Kraft Foods. As a result, PepsiCo offers a wide range of product brands that are popular with consumers worldwide.
Pepsi
The Pepsi brand offers a variety of carbonated drinks, including Pepsi Cola, Pepsi Max and the citrus-flavored sodas Mountain Dew and Sierra Mist. The herb-infused SOBE and Amp Energy Drink are also in the Pepsi beverage collection.
Frito-Lay
The Frito-Lay brand offers a wide assortment of chips, including the tortilla chips Tostitos and Doritos, Lays potato chips, Flat Earth veggie chips, Sun Chips and Cheetos cheese puffs. Frito-Lay recently introduced True North, a line of all-natural nut snacks that come in wide range of product formats, including Pistachio Crisps, Almond Clusters and Pecan Almond Peanut Clusters.
Tropicana
Tropicana is a PepsiCo subsidiary company that produces Tropicana Pure Premium juices, Tropicana Twister juice drinks, Tropicana Smoothies, Tropicana Pure Tropics juices, Dole juices (under a copyright license), Tropicana 100 juices and Naked Juice, which comes in such varieties as Pomegranate, Berry Blas and Protein Zone.
Quaker
Quaker producers a variety of wholesome cereal products, including Quaker Oats, Quaker Rice Cakes and Quaker Chewy granola bars. Its Aunt Jemima pancake syrups and mixes are very popular, and Quaker is one of the four largest manufacturers of cold cereals with brands like Cap'n Crunch and Life. Quaker also makes Rice-A-Roni.
Gatorade
Gatorade is the manufacturer of the electrolyte-rich Gatorade Thirst Quencher sports drink, which is available in more than 80 countries. Gatorade also makes the following: Propel Fit Water, a vitamin enhanced water beverage; Gatorade Tiger, which contains 25 percent more electrolytes than Gatorade Thirst Quencher; and G2, a low-calorie beverage.
Aquafina
Aquafina Water is also among PepsiCo's product line. Aquafina bottled water comes in three varieties: natural spring water; Sparkling, a carbonated spring water; and Flavor Splash, flavored spring water.