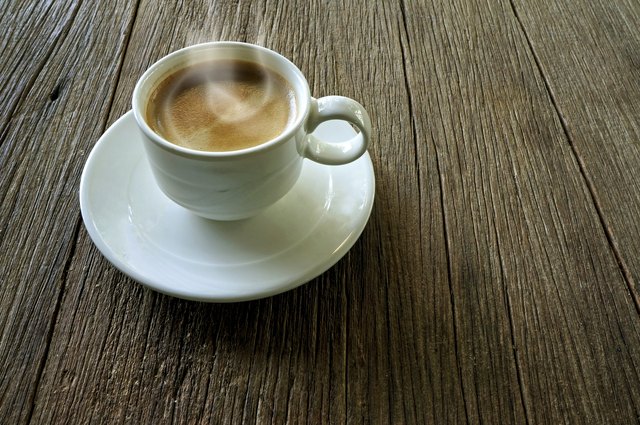 aimy27feb/iStock/Getty Images
Collectors of antique coffee and tea cups have long been familiar with the dainty and delicate demitasse cup. Usually used for coffees, these small cups can be found in many varied styles and from many different eras. Although the term itself may be familiar, the definition of what exactly a demitasse cup is may not be quite as clear.
Demitasse
The word "demitasse" is derived from the French for "half cup." Appropriately, the demitasse cup is about one-half the size of a regular coffee cup.
Using Demitasse Cups
Use demitasse cups to serve strong coffees, such as espresso and Turkish coffee. They're usually paired with a saucer. Don't include demitasse cups as part of a place setting for a formal dinner.
Origins
The demitasse cup is believed to have been introduced in France, but china and porcelain manufacturers across Europe and Asia have been producing demitasse cups for at least 200 years.
Materials and Decoration
Demitasse cups can be made from porcelain or fine china, and -- particularly in the case of older cups -- are frequently covered with elaborate decoration or patterns. The demitasse usually has an accompanying saucer.
Manufacturers
Demitasse cups were made by many of the most renowned fine china houses, including Tiffany & Co., Limoges, Rosenthal and Staffordshire. Today, demitasse cups are available in modern styles as well, from companies such as Crate & Barrel, Pottery Barn and Williams-Sonoma.