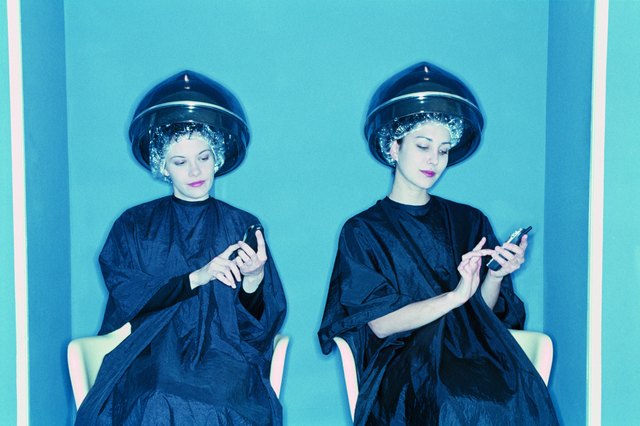 Thinkstock Images/Comstock/Getty Images
Technology is making its way everywhere, even in beauty salons. Use of technology in a beauty salon has come a long way in the past few years since the implementation of salon management software came onto the market. Salon management software streamlines many beauty salon necessities, making for an easier and more user-friendly system for all.
Salon Management Software
Salon management software is a technological advancement that can help a beauty salon function more efficiently. According to an article from Forbes.com, salon management software technology can help a beauty salon with appointments, inventory, financial reporting capabilities and payroll functions. The article says that the technology can even help a beauty salon build a list of clients and track their spending patterns. One of the biggest issues in beauty salons is the appointment books. Hairstylists and other beauty professionals can lose their books and have cluttered appointment pages with many eraser marks. With technology, there will be no more messy appointment books to deal with or to lose. A beauty salon can proficiently book hair color and cut appointments with this technology. Another benefit is that the salon management software can help keep track of clients and their purchases. This can help the salon manager build marketing tools based on favorite and best-selling products. Some software companies like Milano Systems offer entire salon software bundles that include a cash drawer and receipt printer. There is a variety of companies that put out salon management software and the costs vary from a few hundred dollars to a few thousand dollars. Most software typically come with training and technical support with their monthly fee.