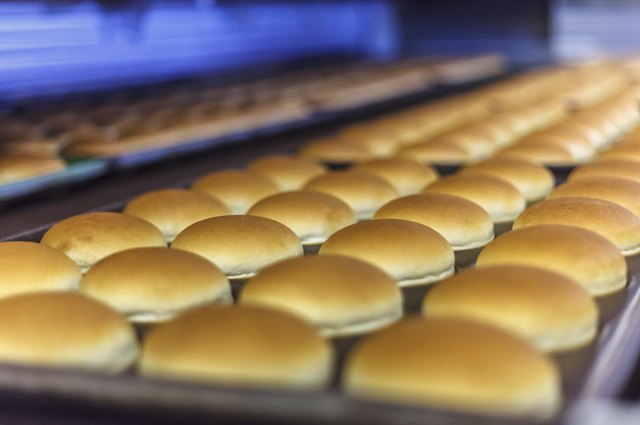 Ihsan Eroglu/iStock/Getty Images
How to top off the perfectly grilled hamburger is no small consideration; get it right, and you've got a masterpiece in your hands. Pre-packaged hamburger buns include the standard white, sesame, whole wheat and multi-grain, as well as egg-braided, onion, sourdough and potato bread. The list expands considerably when you add specialty buns such as brioche, kaiser, pretzel and challah rolls.
Shape and Toppings
Most hamburger buns are round and pre-sliced, with the top half standing about 1-inch high. Square buns are sometimes used in miniature burgers, referred to as "sliders" on restaurant menus. Specialty bakeries and cafes offer buns with toppings baked into the bread or basted on top, including olive oil, Parmesan cheese, rolled oats, rye and even jalapenos.
Preparation
For any type of bun, the preparation just prior to serving is crucial. Simple backyard barbecues with a "help yourself" theme may warrant just piling the buns on a platter. If possible, however, add some warmth and texture by toasting butter-basted buns in the oven, grilling them face-down in a frying pan, searing on the grill, or basting them with olive oil and baking the buns on medium-low heat for about 5 minutes in the oven.