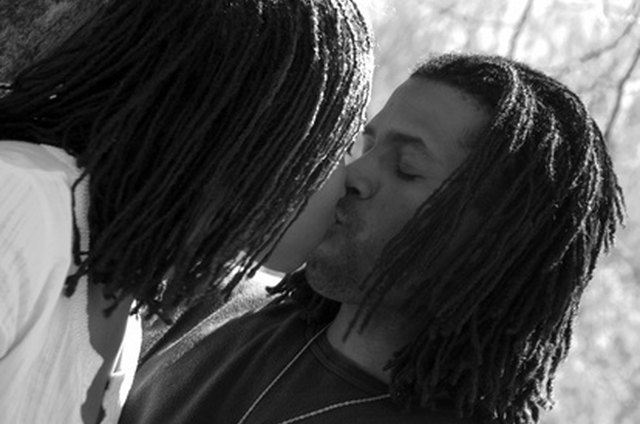 portrait of a couple in love image by studio vision1 from Fotolia.com
Beeswax is a type of hair care product that is used to maintain styles that require a lot of hold, such as braids or dreadlocks. Beeswax is made from a substance produced by worker bees from the secretion of their glands. The substance is found in what is referred to as a honeycomb, and is processed and refined for hair care use.
Murray's
Murray's Beeswax is a popular brand that imports its product from Australia. Murray's hair products were developed by C.D. Murray, who began developing and selling his own products while he was a barber in a Chicago shop in 1925. Murray's offers three versions of its beeswax. The original version adds hold and shine, the black beeswax adds color as well as hold and shine, and the cream beeswax conditions the hair and reduces itching and frizz.
Dax Beeswax
Dax is a brand produced by the Hair Products company. Dax Beeswax is made for dreading hair, as well as for application to the end of braids to keep them from unbraiding. It is made with Royal Jelly to add shine and luster to the hair.
Dreadhead
DreadHead Dreadlocks Wax is a product produced by DreadHead HQ, a company that produces a line of dreadlock products. This wax is made of beeswax, microcrystaline wax, mineral oil, hemp seed oil, and vitamin E. DreadHead HQ claims to use the most natural beeswax with no petroleum oil, setting it apart from most other brands of beeswax which are made of mostly petroleum jelly.